Prom committee plans for a night in the roaring twenties
With prom quickly approaching, the prom committee meets every week to plan for a night in the roaring twenties. Prom committee is a group of students that choose a theme, make decorations, budget a project, coordinate a location and overall plan for the upcoming junior and senior dance.
The committee is a service group for students who love prom and are interested in event planning. Students meet on Wednesdays before and after school in the PAC conference room. Students of all grades are welcome to join.
"I love prom committee because I love prom," the committee's president, senior Tori Kelm said. " It's awesome to feel that sense that you as a group spent the whole year planning for prom and you get to see all your hard work pay off."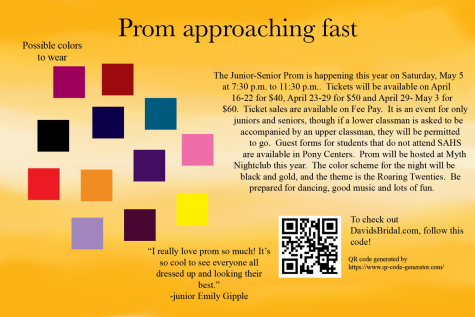 This year's prom will take place on May 5 at the Myth Live center in Maplewood. Students from other schools are allowed with a permission slip and students from other grades are allowed with an upperclassman date.
"Prom is a nice opportunity for kids to go out with their friends and be dressed up," prom committee advisor, Jackie Delahunt said. "It lets the seniors have one last fun event before graduation," added Delahunt.
The tickets go on sale on April 16 starting at $50 in the lunchroom. The tickets will be for sale on feepay the next week for an addition of $10. Tickets will be on sale for $70 one week before prom.
"We want to make sure students get tickets for cheaper with the committee the first week rather than for more money on feepay," Kelm said.
Kelm suggested the theme for this year's prom. She joined the committee last year loved it. This year, she was offered the position of president. Kelm was inspired by The Great Gatsby book and suggested the roaring twenties for this year's theme.
"The theme will be black, silver and gold. It will be flashy with feathers and beads," Kelm said. "I just love the idea of having sparkles in our theme," Kelm added.
Along with a fancy theme, the prom will also have a fancy dessert bar. The committee is working on getting quotes from various vendors and they will provide miniature desserts for students to enjoy while they are enjoying the dance. The prom will also have two photo booths to reduce the lines. The photo booths will be done by Vickey Weiss photography.
"
The theme will be black, silver and gold. It will be flashy with feathers and beads."
— Tori Klem
"The students are actually interested in event planning and scheduling. They are excited to have this opportunity to come up with new ideas and plans," Delahunt said.
The prom committee is working hard with decorations and scheduling in the coming weeks. They hope to help make prom a memorable night of tradition and fun.
"With our school being size that it is, I think it's important for juniors and senior to have a fun event that is just for them," Delahunt said.
About the Writer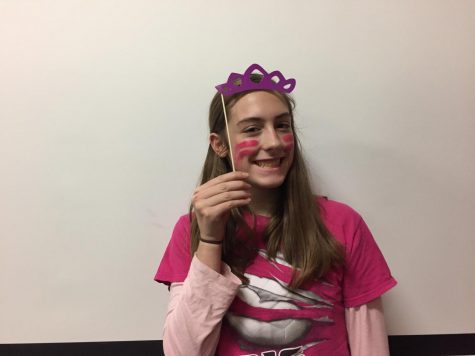 Morgan Grim, Photo Editor
Morgan Grim is in 11th grade and a Photo Editor for the Pony Express. She writes for the people and focus department. Grim participates and track, volleyball,...