Prom committee does more than brainstorm ideas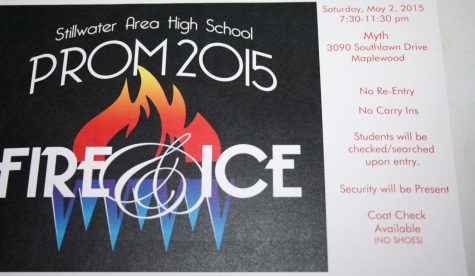 Throughout the years, the number of students that attend prom each year has grown drastically. Students go with dates, without dates and with their friends. The social norm is changing and this has expanded the event each year. With the expansion, administrators have relied more upon students to plan and work out the kinks for the special night. A group of students began meeting this year every Wednesday before school in the activities office starting in the middle of January. They also met at the venue when necessary.
Junior Melody Harty said, "Starting around the middle of January, we met every Wednesday from 7:15-7:35 a.m. in the activities office, and we just show pictures online that we like and ideas we have. Then eventually, we picked a theme."
Discussing the ideas is just one minor thing on a long list of responsibilities prom committee must take care of before the big event. Students handle a good majority of the details along with help from the administration.
Senior Katie Wilmes said, "This was my first year doing prom committee and it was a really successful experience. Every Wednesday we would meet to plan things and get ready for prom. Some of the things that we did specifically to get ready for prom was picking the theme, choosing and ordering decorations, setting up the actual Myth the night before prom, selling tickets and organizing a playlist for songs to play, as well as crowning the king and queen."
This year, prom was at Myth Night Club in Maplewood for the second year in a row. The large venue required lots of decorations and planning to fill the room.
"
My favorite part was getting to put our ideas to life to make it enjoyable for everyone who went."
— Kyrstin Myhers
Senior Ivy Thompson said, "The most difficult part was probably visualizing where we should decorate in the Myth. Since it's so big, we didn't exactly know where to start, but we quickly got the hang of it and it all came together very nicely."
Picking a theme and decorating the venue in a way that suits everyone can be hard. This year, the theme was 'Fire and Ice.' It was a ton of fun, and the venue looked awesome.
"The most difficult part is planning something everyone can enjoy since there are approximately 900 kids that go to prom and everyone is diverse. Despite this, we hope to give everyone the time of their lives. Pleasing everyone can be hard," said Harty.
Prom committee can always use more members. Each year more and mores students attend prom. The burden of planning prom is spread upon the members of prom committee so administrators are not left with planning and decorating.
Wilmes said, "I think my favorite part was just working with everybody to come up with everything and then finally being able to see the end result of all the decorations on prom night and everybody there just dancing and having a really good time. Last year, I think the theme of the Great Gatsby was really cool, and all the decorations and setup for that turned out really wonderfully so it would've been awesome to have been a part of that too."
After all of the hard work is over, prom committee gets to see their final result and everything they have accomplished on prom night. They get to see everyone having a great time and know they planned it and made all of it possible.
Thompson said, "My favorite part about prom committee was being able to organize the dance. I love planning events, especially dances, so I definitely wanted to join. I got to meet new people, and that was really fun as well."
All in all, prom committee works miracles, and they do an amazing job every year at making their ideas come to life in the form of the final dance of the year. Next year, they hope the club will grow and more students will work to plan prom.
Senior Kyrstin Myhers said, "My favorite part was getting to put our ideas to life to make it enjoyable for everyone who went."
About the Writer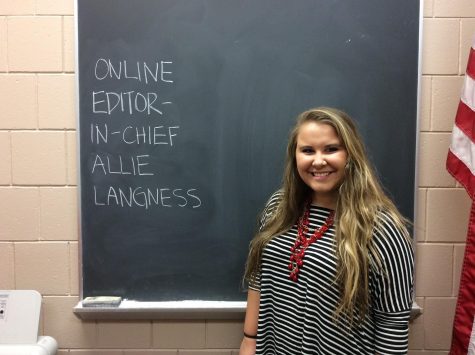 Allie Langness, Online Editor-in-Chief
Allie is a senior at Stillwater. She loves to hangout with her friends. If she isn't with her friends or family, you can usually find her shopping. She...