Minnesota female athletes inspire future generations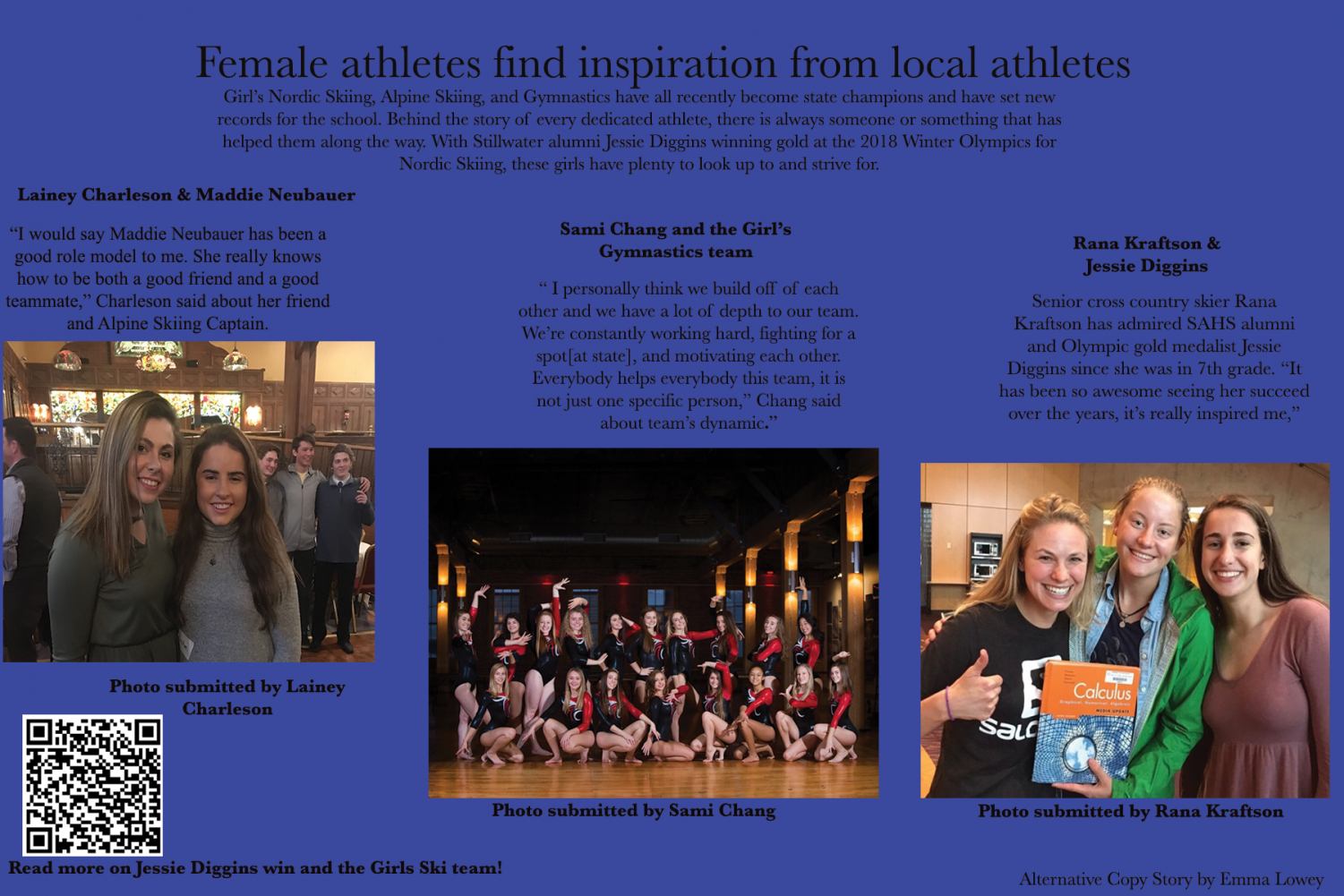 Many students have important people in their lives who they like to call role models. Whether it is in sports, academics, music or just in life in general, these are people others look up to and inspire them. Many students have been inspired and affected by the athletes of the United States in the Olympics in PyeongChang and other past Olympics.
In these Olympics, the Women's Ice Hockey team won a gold medal by beating Canada but the most inspiring gold medal was from a hometown hero, Jessie Diggins. Jesse and her partner, Kikkan Randall, won gold in the Women's Cross Country Team Free Sprint final.
"Seeing someone just like me from my hometown really shows how much I could accomplish and that is why Jessie Diggins is so inspiring to me," senior Hannah Beech said.
Diggins is originally from Afton, Minn. She and her partner won the first ever gold medal in Women's Cross Country Skiing.
"Winny Brodt is a very inspiring person and is one of my greatest role models because of how she is such a good leader and teammate as well as a great hockey player," sophomore Lauren Einan said.
Brodt played for the U.S. Women's National Hockey Team from 1998-2001.  After playing for the U.S., Brodt wanted to share her love of the game with other women around the country and began holding camps and coaching teams, which is how she ended up coaching Einan.
"My greatest female role model would have to be Hannah Brandt because I have known her for so long and I have seen how much she has accomplished along the way," sophomore Haley Eder-Zdechlik said.
Brandt played at the University of Minnesota with Eder-Zdechlik's older sister, and then moved on from college to the U.S. National Team where she played for the U.S. in the 2018 PyeongChang Olympics and won a gold medal.
"It is amazing what you can accomplish in life, and these goals are set into place when watching the women in the olympics," Einan added.
"
Seeing someone just like me from my hometown really shows how much I could accomplish and that is why Jessie Diggins is so inspiring to me."
— Hannah Beech
About 4 billion people watch the Olympics from around the world, so what these girls do on television can affect many people worldwide. Olympians can have a positive or a negative output on the world which is why it is important for them to be good role models.
The Stillwater Nordic Ski and gymnastics team both won state this year, and I am sure that many younger athletes out there really look up to the players on those teams and they are already making an impact on the community.
"Role models play a huge role in my life and they really do affect the way I feel and the decisions that I make in life," Beech said.
About the Writer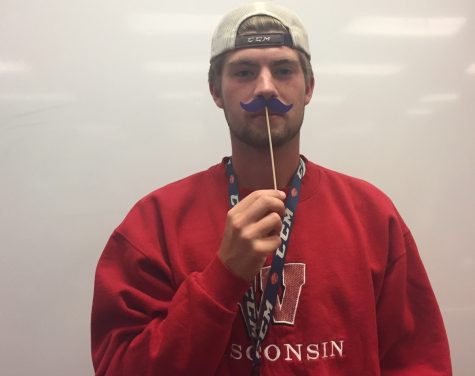 Logan Huber, Distribution Reporter
Logan Huber is an 11th grader and is a Distribution Reporter and writes for the sports department.  He plays school and club soccer and hockey. He spends...