Lake Elmo adds immersion program this fall
Hang on for a minute...we're trying to find some more stories you might like.
Lake Elmo Elementary is adding an exciting new addition in the fall of 2018: a Spanish Immersion program is being introduced to the district for kindergarteners.  
"
This is our first year beginning with kindergarten. Every year we will offer immersion to incoming kindergarten students… The program will expand into middle school and various opportunities will be provided in high school."
— Rachel Larson
This is a dual program, with native Spanish and English speakers. They are doing this because it gives kids more opportunities for international matters, helps with problem solving, and more.
With a growing number of Spanish speakers in the United States, being fluent in multiple languages is helpful for many things. Larson said,"We already have families from outside of our district wanting to attend our program. Immersion education is very popular and the demand is increasing," Day to day communication with people who speak English or Spanish becomes easier for bilingual people. In the future, students will likely be able to handle international business better; people who are bilingual also have an advantage when it comes to the job search.
Spanish Immersion starting at a young age such as kindergarten is also beneficial because children have been proven to learn languages faster than adults. To start, the students will spend about 80 percent of their day learning content in Spanish. As they progress through elementary school, the balance of Spanish to English will become closer to 50 percent each.
There are several educational benefits to a Spanish Immersion program. It can improve mental flexibility, given that learning two languages at once is difficult. An example of this is how the students may take a math or history class taught in entirely Spanish. The program helps with pattern recognition, noticing patterns within the languages. Also, it can be helpful with problem solving.
As many positives have come to mind, there are also downsides to a program like this. "Right now a con to the program is that there is a waiting list and not everyone who wants to be in the program can be," said Larson. It can also be a very difficult process for students, taking much focus and effort in order to succeed.
Larson added, "I feel so fortunate to work in a community and district where language and cultural diversity is celebrated, welcomed, and prioritized. Our students deserve the opportunity to become bilingual and expand their worldview."

About the Writer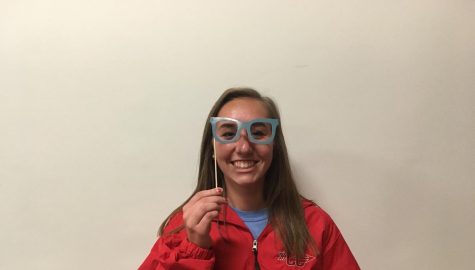 Kate Poor, Distribution Reporter