Elsa Persson, Online Editor

April 20, 2019
The school district offers numerous opportunities for elementary students to learn beyond basic curriculum. A unique program offered for early learning is Spanish immersion. Not only does learning a second language in elementary school give kids learning skills to carry throughout their lives, but it...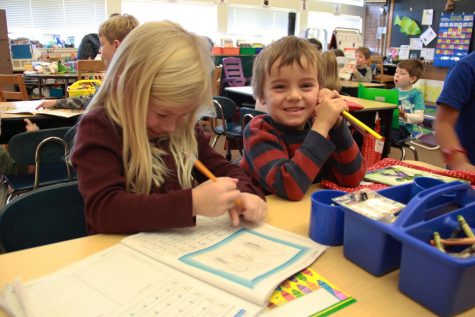 Kate Poor, Distribution Reporter

November 20, 2017
Lake Elmo Elementary is adding an exciting new addition in the fall of 2018: a Spanish Immersion program is being introduced to the district for kindergarteners.   This is a dual program, with native Spanish and English speakers. They are doing this because it gives kids more opportunities ...