Summer prep pays off for girls cross country
The girls cross country team has been very successful so far this season with winning or placing very high in invitational meets and they look to head to state do well.
The team has been so strong because of all the hard work the girls have put in over the summer and the younger runners that are stepping up and being leaders.  This hard work has been shown through their results so far this season, like placing first in  the Faribault and Mayo meets.
"The amount of hard work and running in the off season has made up for the loss of our seniors last year," coach Dawn Podolske said.
"
The amount of hard work and running in the off season has made up for the loss of our seniors last year."
— Dawn Podolske
Over the summer, the girls put in a lot of work. They ran six days a week, and one time a day on average. They ran for many miles in order to build strength in not only themselves, but also in their teammates and teamwork.
"Running isn't fun by yourself, but when you have your team there to cheer you on it is so much better and more enjoyable," freshman Maddie Motz said.
Cross country is a supportive sport and when the girls are feeling tired, they always have their teammates on the side or next to them cheering them on.  It doesn't matter their grade or what team they are on, the girls are there to support and cheer on their teammates, and this is what leads to the team's success.
"I have two goals, one is to make it to state and the second is to make it through the season without getting hurt," freshman Ana Weaver said.
A very common injury with cross country is shin splints. Shin splints are pains felt in the shins caused by overuse of the shinbone.  Many runners experience this injury and it is definitely a fear of many runners on the team.
"We do have a lot of young runners stepping up and making a difference," Podolske said.
The top runner is Weaver. She has helped lead the team to top finishes in the first two invitational meets the girls have competed in.  There are only two seniors on the varsity team, so many of the younger girls have had to step up to help carry the team to victory.
"Coach Podolske pushes us to be our best and is always there for support and encouragement," Weaver said.
Podolske has been coaching cross country for many years and knows how to lead. She is a good coach for the girls and is hard on them when needed.  She always strives for what is best for the girls and has goals to go to state, and to stay injury free.
The team has been performing well so far this season due to their hard work and determination. Their goal is to make it to state, and we will see if they can end their season as strong as it started.
About the Contributor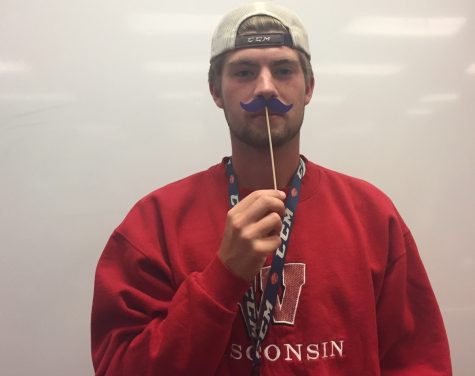 Logan Huber, Distribution Reporter
Logan Huber is an 11th grader and is a Distribution Reporter and writes for the sports department.  He plays school and club soccer and hockey. He spends...