Boys soccer exceeding past expectations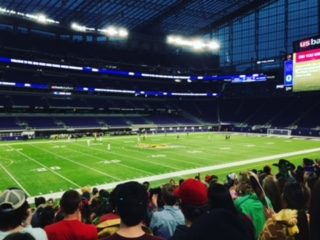 The boys high school soccer team has had a very good start to the season this year. Their success is bringing pride to the high schoolers and the community. Last year, the team finished 7-2-7. Due to the major upgrade in seasons, the high school and the community could not be any happier. Although most of last years team's losses were to Wisconsin teams, this season has still showed a lot of improvement throughout the players and the whole team in general.
The team is currently 17-0. The team's success is coming from the great team chemistry and hard work. This 17-o record has moved the team to the number one spot in the 2A class. The team has achieved something that hasn't been done in a while: Currently having 13 shutouts, best in Class 2A. Other teams find this team to be an extreme threat. When watching the team play others, it almost seems as if the other teams are scared to play them.
"
Everyone on this team from senior to sophomore is very talented and we work together very well."
— Logan Huber
When defenseman Logan Huber, one of 3 sophomores on the team, was asked why this team stands out more than any other team in the past, he explained, that "Everyone on this team from senior to sophomore is very talented and we work together very well" He added, "we have a lot of fun together, but in the end we still get done what needs to get done. We joke around a lot, but we know when it's time to be serious."
This team has proven to be a top contender throughout the state. Their 18-0 record not only brings them to number one in their class, but also number one in the state. This success is from the great team chemistry, hard work, and dedication from all the teammates and coaches. These statistics show that the Ponies are a very hard team to play against.  This record puts a target on the boys backs and makes other teams either want to beat them, or not want to play them at all. Captain Mason Bartosh when asked how the team prepares for games responded "We practice hard every day except Sunday and we are constantly trying to make each other better."
If the team continues their constant success, they will soon find themselves playing in U.S Bank Stadium for the state tournament. Fans and especially players will be very excited to watch and play on this new billion dollar Vikings stadium. In order for the team to make it to this stadium, all they have to do is be just as successful as they have been all season and they should have a for sure shot at attending a game at U.S bank stadium.
This team has been working very hard all year. When Huber was questioned on how the team trains to prepare for a game, he responded, "We usually have a hard practice two days before the game, but the day before the game it is a very light and easy practice just training on the formations and tactics."
If this team continues to try hard and doesn't let this success get to their head, they could end up having the best season that Stillwater has ever seen out of the boys soccer team. Due to this, a lot of pressure will be on them to finish the season strong. High hopes have been set for this team by the whole community.
This season will forever go in the books as a good one. High school students and community members will remember this season for a long time.
About the Contributors
Josh Bauer, Distribution Reporter
Joshua Bauer is a 16 year old that attends Stillwater area High School. Many would say he is a hard working and fun kid to be around. Josh has played plenty...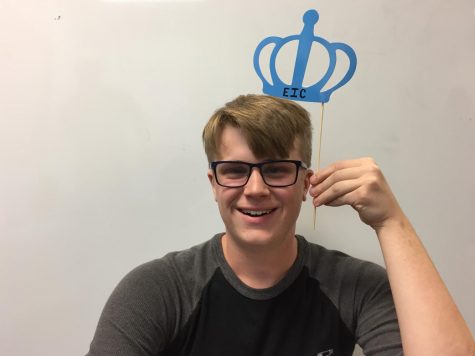 Hunter Hippel, Online Editor in Chief
Hunter Hippel is a senior and an Online Editor-in-Chief.  He also owns and operates his own sports blog, hippelsportshub.wordpress.com.  He has a great...