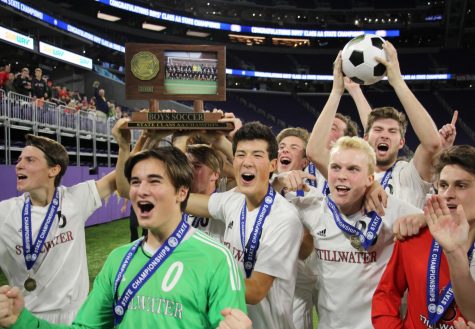 Ben Wrightsman, Video Editor

November 3, 2018

Filed under Fall Sports, Showcase, Sports
A sea of red cheered on the Stillwater boys soccer team on Nov. 3 at US Bank Stadium in Minneapolis. The crowds of fans dressed in red were there to see the Ponies kick in the goal that won them the Class 2A state championship. The Ponies faced off against Duluth East. The two schools went head-t...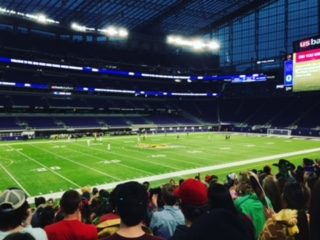 Josh Bauer, Distribution Reporter

October 12, 2016

Filed under Fall Sports, Sports
The boys high school soccer team has had a very good start to the season this year. Their success is bringing pride to the high schoolers and the community. Last year, the team finished 7-2-7. Due to the major upgrade in seasons, the high school and the community could not be any happier. Although mo...