Young Republicans and Democrats hold first debate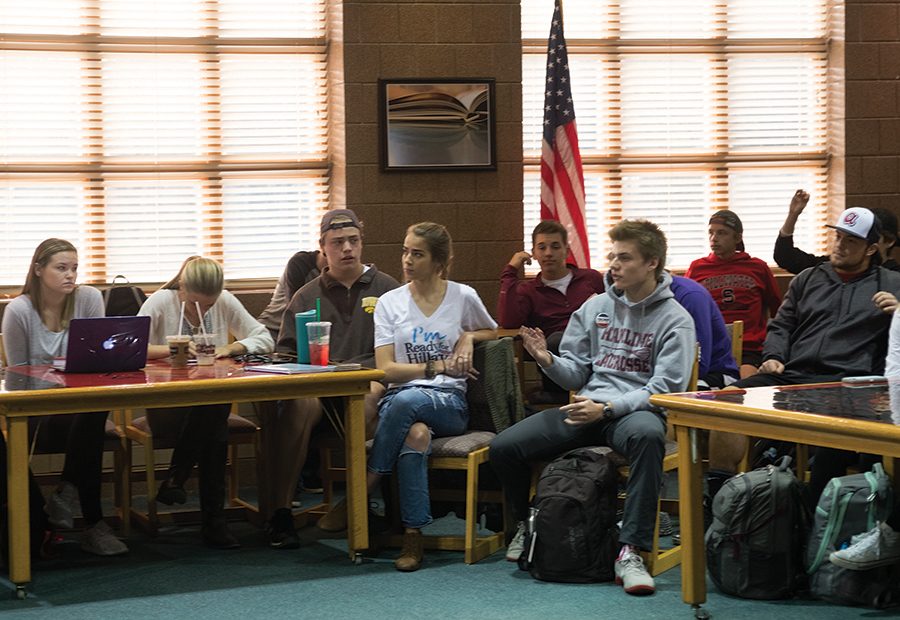 There has been an increase seen in the political involvement of students, and this can be attributed largely to the emergence of the Young Democrat and Young Republican clubs last year.
Created to educate members about political opinions and beliefs, these clubs have drawn interest from a vast population of students. Recently, they teamed up to have a joint meeting and debate issues coming up in the presidential election. The presidents of the clubs got together, researched topics and moderated the debate. Over 100 students were in attendance.
The issues debated ranged from social issues to economic concerns and students from both the democratic and republican sides were urged to give their opinions. There were plenty of opportunities for students to research the topics before they came, but many students who are not as involved attended also.
"There were some people there who were really well educated about some of the topics we were talking about, but I also think some people might have just been there to learn, which I think is just fine,  it's good that people are trying to get involved," junior Leo Montie said.
The groups have very differing viewpoints on most major issues, but the presidents of both clubs came together and decided that it would be helpful for their members to hear opinions of both parties. This was an anticipated event on both sides and members along with nonmembers showed up.
"
There was a really good turnout because both of our clubs have been hyping it up for the past month."
— Brian Jaap
"There was a really good turnout because both of our clubs have been hyping it up for the past month," Brian Jaap, senior and Young Democrats president said.
The goal of the debate was to be friendly and respectful of everyone's views, and maybe view an issue differently than before.
"Everyone was really civil with each other, which I thought was cool, that people are becoming more mature and respecting of other people's opinions," Alyssa Lammers, senior and Young Republicans president said.
The black lives matter topic was one that took up much of the debate and one that students were eager to speak about. The conversation got a bit hectic here, and many were eager to add to it.
"I was very happy to see the people so passionate, especially about that subject," Jaap said.
The importance for students to be politically educated and involved has proven itself in this past debate. Students could come together, practice speaking and polish opinions based on what other students said and the research they used to back it. With the presidential election coming closer everyday, this behavior could be beneficial to any student eligible to vote.
"This is something that is going to be relevant for your entire life and especially now when some of us are going to be able to vote, knowing who you're voting for and why you're voting for them is really important," Lammers said.
About the Writer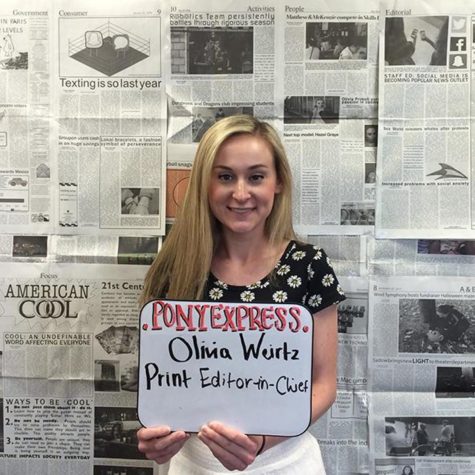 Olivia Weirtz, Print Editor-In-Chief
Olivia Weirtz is a senior and Print Editor-in-Chief. She started as an In-Studio anchor her junior year with The Pony Express and has since switched to...