Plan for senior living facility near Liberty passed
Stillwater continues to innovate as they pass the plan for a senior living facility to be built near the township of Liberty in Stillwater, MN.
As the baby boomer generation continues to reside in Stillwater, more space is needed for their care. Stillwater city council passed a $60 million bill to build this facility. By 2017, there will be 234 units built near Long Lake on the edge of Stillwater. This 50 acre lot of assisted care will be named Croix Bay.
"I think it is generally a good idea to want to help those who need it, but $60 million is a lot of money. I believe our community can greatly benefit from that kind of money, going towards things like helping the environment instead of tearing it down," senior and resident of Liberty, Maria Vitale said.
There are benefits and drawbacks from this project, and the residents of Liberty and of Stillwater have lot to say regarding the new plan.  
"
This site has it all: views of the water, rolling hills, forested areas, streams and wildlife."
— Brian Farrell
"I think having options for senior living is important. It is recognizing that there needs to be places similar to Boutwells where seniors can transition as they age," teacher and Liberty resident, Michael Kaul said. 
Although Stillwater is not lacking on the care for seniors in the community, the council feels they must take up the opportunity to innovate and strengthen our community through a diverse number of ages.
According to twincities.com, Brian Farrell, president of Minneapolis-based Northland Real Estate Group, the project's owner and developer said, "We are poised well to take advantage of the excess demand in the market right now." He continues to elaborate, "The care is seamless, [residents] will not need to move to a different wing (if a change needs to be made). It is much less traumatic for the residents."
The project plan team is looking for a new look in the facility, by embracing the area they are building the home on. The land is filled with trees, hills, streams, wildlife and beautiful forested areas. Going with a cabin-like theme to the facility, the construction plans to incorporate wooden beams, stone and natural materials.
"Our vision for this campus emerged from a perfectly wonderful piece of land with a gorgeous view of Long Lake," Farrell said. "This site has it all: views of the water, rolling hills, forested areas, streams and wildlife."
Bigger and better is always wanted, but not always needed. The Stillwater community is divided between whether the facility is too big and too expensive, or whether it is necessary and the money is being put to good use.
"$60 million is a lot of money coming from taxpayers that have suffered an increase in their taxes, due to the school renovations. So, I think that it would not be fair to impose this new tax on them that they would have to pay for the senior living center when there is not a real need for it. Not to mention, nobody in Liberty wants to ruin the beautiful landscaping that is already there. We really like our lake and the wildlife there," Vitale said.
The proposal for the project did pass, but the size did not. The size of the facility is also poses a concern for the council as well as community. For such a large building to be built so close to neighborhoods and back roads, the council has redesigned the height and density of the space being used.
"I think this is more a question of, will the location allow seniors to interact with the community, will there be able to be programs that can perhaps partner with Rutherford, for seniors and children having opportunities to intermingle across generations," Kaul said.
Croix Bay is now one of many Stillwater's new projects, on the the way to initially creating a better community for those of all ages.
"Stillwater just has that effect on people, like you do not want to leave. Our elderly community does not want to leave this town they grew up in, it is their home as much as it is ours. I think our city council feels for them with that sense of belonging here, and they are just helping them feel safe and at home again," Vitale said.
About the Writer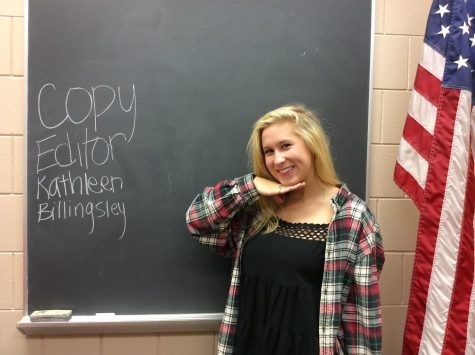 Kathleen Billingsley, Copy Editor
Kathleen Billingsley is a junior in high school. Her favorite things to do are listen to music, be outside and watch Law & Order. She also plays lacrosse...