VonEssen experiences team sports in American culture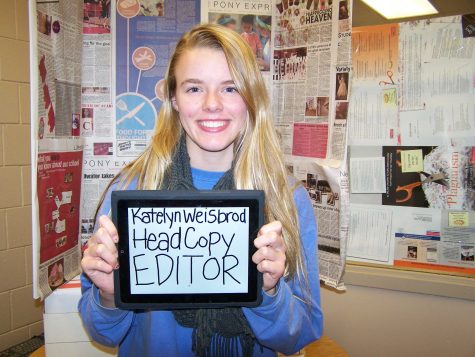 More stories from Katelyn Weisbrod
Senior Fredrika VonEssen knew from the time she was 12 years old that she wanted to study abroad.
She arrived in Minnesota on Aug. 21, her new home for the next 10 months.
"I wanted to go on a really big adventure," said the Swedish exchange student. "I wanted to become fluent in English and also improve myself, my maturity, things like that."
She found her way to Stillwater when she contacted the nordic ski coach. The coach connected VonEssen to the exchange program, Amicus.
"Nordic is the part that really made me want to go," said VonEssen. "I love sports, and I felt I should be able to do the sports I wanted."
 Before Nordic season gears up, however, VonEssen is running cross country. She chose to run because it is similar to a sport she participated in Sweden called orienteering.
"It is like running through the forest," said VonEssen. "And you have a map and a compass. I did cross country because it was similar, but it's not the same. I miss orienteering, and I miss running through the forest. It's a little bit boring to run on bike trails and things like that. You don't get to see such beautiful views when you're running through neighborhoods."
VonEssen's involvement in cross country eased her transition to the United States by exposing her to people with similar interests. Cross country has plenty of opportunities to build relationships.
"We have a lot of things going on besides the meets," said VonEssen. "We have pasta feeds, and we had a team sleepover my first day here. It was good to meet new people right from the beginning. I'm really glad I did it, even though I don't like cross country that much, it's good for the social side."
She is really looking forward to nordic. The season begins on Nov. 10.
"
"I wanted to become fluent in English and also improve myself, my maturity, things like that."
— Fredrika VonEssen
"I've never really competed in nordic," said VonEssen. "I've just done it to train in the winter for orienteering. It's going to be fun to do it here, to see what it's like."
Nordic and cross country are not the only sports VonEssen is experiencing the American way. She has been to a few Pony football games as well.
"The most American thing I've experienced has been the football game," she said. "We don't have that school spirit at all in Sweden. We don't have sports connected to school, all the sports are in clubs."
VonEssen is maximizing her foreign exchange in Stillwater by not just becoming fluent in English, but by getting involved in sports and engaging herself in the American lifestyle of high school students.
About the Writer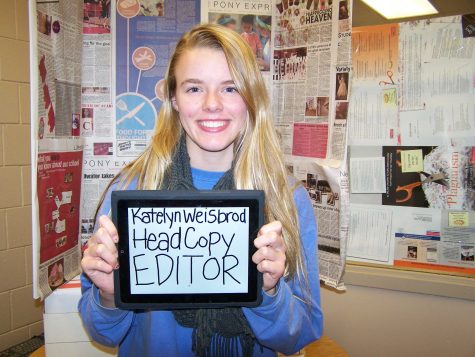 Katelyn Weisbrod, Head Copy Editor
Katelyn Weisbrod is the head copy editor for the Pony Express Newspaper. She plays the cello in the Stillwater Concert Orchestra and is involved in National...