Trettle substitutes for Ralston as school counselor
School Counselor Heather Trettel takes Dan Ralston's place as a Black Pony Center Counselor. Trettel returns to be a substitute counselor for the second time at Stillwater Area High School.
Due to former School Counselor Dan Ralston temporarily taking Assistant Principal Bill Howlett's place due to health complications, a substitute School Counselor was needed to take Ralston's place. The SAHS staff agreed that Trettel was perfect for the job. So, Trettel is projected to substitute Ralston's place as a Black Pony Center School Counselor anywhere from four to six weeks; however, time may vary depending on Howlett's absence. Trettel is not new to SAHS though– four years ago, Trettel was a substitute School Counselor at SAHS for the duration of the school year.
Since Trettel has worked at SAHS before, she feels fully accustomed to the school and staff, which is advantageous for a School Counselor.
Trettel explains, "I came back to work here, and I felt like I had left on a Friday and came back on a Monday. That is how nice people are and how much this place is loved. I really felt like I could come back in here and be helpful, even if it's temporary."
Assistant Principal Dan Ralston is confident that Trettel is a suitable substitute for his primary occupation. Ralston believes that the students will also enjoy having Trettel at SAHS too.
Ralston says, "She's easy to like. She's kind, she's open, and she is confident in what she's doing. Trettel enjoys working with high school kids, which is the main reason why I think students will like her."
SAHS Junior Morgan Theno, who has Trettel as a counselor, is excited to discover the potential contributions of a new counselor at SAHS.
Theno comments, "Although Ralston is a great counselor, I am also excited to have a new counselor because I think everyone has a different perspective and outlook on things. So, Trettel can really contribute to the students by helping them in a unique way."
Ralston is very grateful to have Trettel substitute in his place because he believes that a School Counselor is a very important resource for a student's journey through high school.
Ralston shares, "It is a really important job. Counselors are wonderful in academic settings, they're wonderful for getting the career and college readiness going, and also are there for that personal and social piece. When students are having a tough day, they have a trusted ally to talk to and work it out with."
Trettel is more than happy to work at SAHS again.  For her, being a School Counselor is an amazing job.
"It's a great job. For me, to be able to talk to people and have some sort of expertise on certain things and help guide people in a certain way. I love it. I don't know what I would do if I couldn't chat all day long and be the gatekeeper to things that will help students. It's perfect."
Nevertheless, School Counselors play a key role in a student's success during school. That is why students and staff feel privileged to have Heather Trettel at SAHS.
Ralston confirms, "It's been really smooth having her coming, she works beautifully with our students, she knows the system, she knows what to expect from the counseling job, she fits really well so it's been unbelievable having her come in and fill in for me."
About the Contributors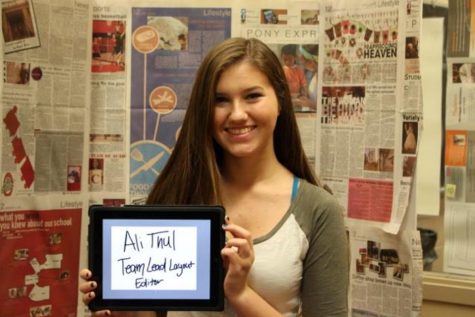 Ali Thul, Team Lead Editor
Ali Thul is a junior team lead editor for the Pony Express. Ali has been playing the violin for six years, and plans on pursuing it in college as well....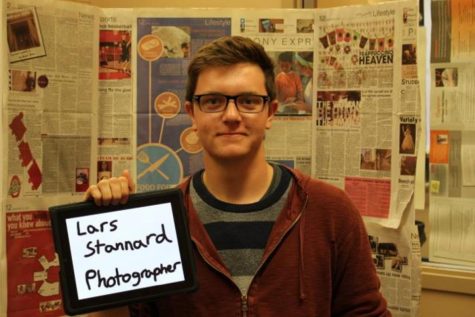 Lars Stannard, Photographer
Lars Stannard is a junoir at SAHS and is a photographer for the Pony Express. He is a varstiy skier and enjoys art, reading, and computers. He plays percussion...