New leader in the football team's offense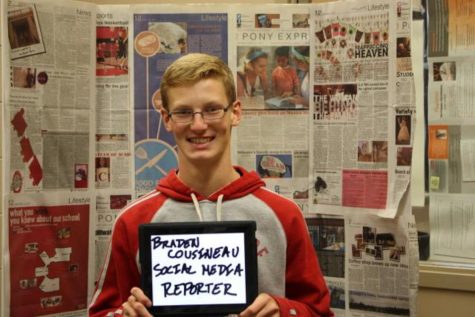 More stories from Braden Cousineau
Last year DJ Skie ('15) was one of the Ponies leading receivers, this year he is the one on the other end of the ball. Skie, now heading the Ponies agile offense, is new to the position. He has proven himself over the summer and so far this season. Now the Ponies wonder what is to come with their new Quarterback.
After the 2013 season, Trevor Tillit ('14) graduated. With his graduation brought a vacancy at the Quarterback position. Skie stepped up this summer and has became the Ponies go to guy. He has done this through a lot of hard work and dedication. Through the beginning of the season Skie has proved to be the man for the job.
To get to where he is now, Skie had to go through an ordeal that many would turn away from. Through his dedication and will to succeed he has emerged as the leader of the Ponies high caliber offense.
"He worked very hard in the Winter and Summer to prepare himself for the role," said senior Brooks Carroll. "He fully proved that he deserves this role because of his hard work and talent."
Compared to past Quarterbacks in Stillwater history, Skie seems to be more elusive and athletic than most, it is proving to be one of the Ponies best weapons this season. With Skie's ability to run the ball complementing his accurate and powerful throwing arm, it commands opposing defenses to respect his running ability wile trying to cover his receivers deep down field. Skie poses a major threat when decides to launch the ball to the arsenal of athletic Pony receivers (including Carroll, Charlie Haummersen ('15), Sam Kruse ('15), Matt Anderson ('15), Josh Markert ('15) and junior Wyatt Blinkhorn.)
"[Compared to other past Pony Quarterbacks] In recent past he is unique in the sense that he has more opportunities than some past players have had," said head coach Beau LaBore. "skills wise, he is more similar to some of the dual threat Quarterbacks we have had."
Just like all other high school student athletes, Skie is still improving every day. He is learning new things and fine tuning his skills.
"Staying in the pocket and making my reads faster is one thing I can definitely improve on," said Skie.
All Quarterbacks, including Skie can always continue to grow stronger in many attributes.
Coach LaBore said "Every Quarterback can become a better leader, and they can always learn more on what defenses are trying to do to stop a particular scheme or play. In the end his ability to take a hit is going to be pretty important to us as well."
The Ponies have many goals in mind. Some of them are lofty, but there is no telling of how the season turns out. All of the coaches and players seem to have goals of all scales set in place.
"8-0, Conference Champs, State. It would be awesome to see DJ go First Team All-State as wel,." said Carroll. These goals were clear with him, it seems as the Ponies have high expectations for themselves this season and are ready to compete.
About the Writer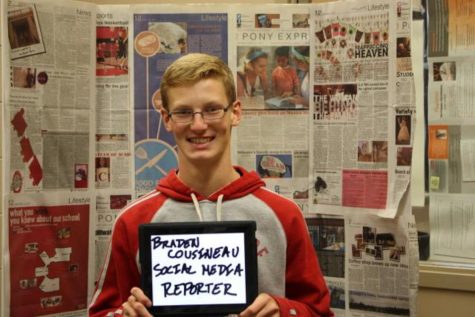 Braden Cousineau, Social Media Reporter
Braden is a social media reporter on the PE Newspaper staff. When he is not in school he plays defensive back for the Stillwater Ponies football team in...