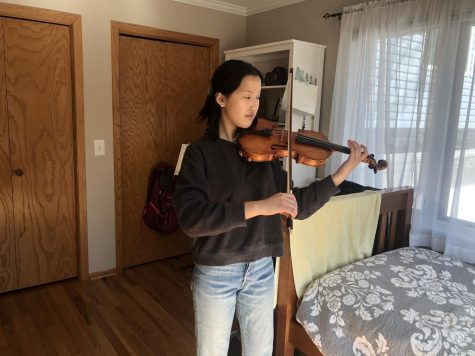 Olivia Bystrom, Field Reporter

March 26, 2020
Amidst a worldwide health crisis and a quarantined nation, a lot is lost to self isolation. With schools closed and distance learning in place, the arts and music departments are at a standstill. At their core, the music and theatre departments revolve around in-person learning, collaboration and eve...
Amelia Schneider, Copy Editor

January 14, 2015
The winter concert on Dec. 21 and 22 was Stillwater Area High School's annual concert of holiday music and entertainment. Six ensembles performed. Three of the six are prestigious "Concert" groups (Orchestra, Band and Choir) and the remaining three are the music programs' after school ensembles. "So...