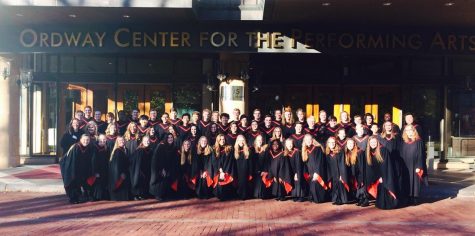 Andria Barrett, Photographer

January 8, 2017

Filed under Arts, Local Arts
Dec. 4 the College in the Schools, (CIS) choir was chosen to have two of their songs aired on the radio. The class traveled to the Ordway in St. Paul to record Tykus Tykus, a Lithuanian folk song by Vaclovas Augustinas and Alleluia by Fredrik Sixten. At 3 p.m. their songs aired on the popular NPR Classical S...
Adam Sutcliffe, Read and watch team

November 18, 2015
As their senior year progresses, many seniors are finding themselves faced with the most important decision of their lives: selecting a college. However, for some, their decision has already been made. Yet, even as some seniors just begin sending out their applications, others have already received their acc...