District recognizes 62 retirees at Lake Elmo Inn
The Stillwater School District recognizes their reputation is earned through the hard work of its staff, so it took a moment this year to recognize its retirees. Some of whom have worked for the district for several decades.
In May, the district held a banquet to honor 62 retirees. This includes staff who will be retiring at the end of the 2020-2021 school year, as well as staff members who retired last year who could not attend a ceremony due to quarantine. The banquet was held at the Lake Elmo Inn's event center in Lake Elmo.
"It was wonderful," Carolyn Leopold said. Leopold will be retiring at the end of the 2020-2021 school year after working at Lake Elmo Elementary for 27 years. Currently, she is the kitchen manager. "I received my bell and a beautiful cutting board that kids made at the high school. The food was wonderful." "In my retirement, I look forward to golfing, camping, going south in the winter, and spending time with my three grandchildren," Leopold continued.
"
I missed that this year because of being 100% online."
— Michael Kaul
Michael Kaul has taught social studies for 35 years at various districts in the area, including over two decades at Stillwater. He has coached basketball and spends time consulting for the Hazel Betty Ford Foundation.
"I'm a licensed alcohol and drug counselor and therapist, so I've served in a role doing youth prevention, alcohol and drug education, suicide awareness, all that good stuff. [I've] been working with peer helper programs for 30 years, so that was kind of my other life.
Kaul will retire at the end of the 2020-2021 school year. Due to health issues in his family, he taught his classes fully online during the past year, and he was not able to attend the retirement ceremony in person.
"What I've always prided myself on developing relationships with students on a level where you're more than just a classroom teacher but a mentor; somebody that they can talk to when they're having a tough time and someone who could support them and give them resources," Kaul said. "I missed that this year because of being 100% online."
The school district knows it would not be able to operate without its staff, and it showed its gratitude by offering an in-person retirement ceremony to last year's retirees, who retired during quarantine. This made for a grand, warming event for all 62 retirees of the last two years.
About the Writer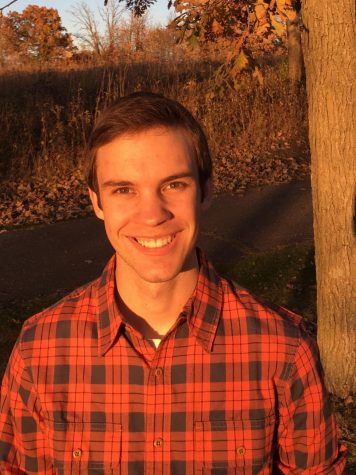 Henry Jansen, Distribution Reporter
I am Henry Jansen and I am a Distribution Reporter in the Pony Express. During the school year, I play tenor saxophone in band. I enjoy railroad photography...