Local businesses remodel for spring
Two popular businesses in Stillwater, Starbucks ((651) 275-8926) and Leo's, shut their doors to the public for spring renovations. Leo's began their planning and renovations in late August, planning to be finished by May.  Starbucks has shut its doors for a two-week period, from March 9 to March 20. Both have closed in order to undergo long-overdue renovations, with many employees looking forward to the new results. 
Spring marks the start of a new season, with many businesses choosing to remodel t\eir storefronts or update their processes during the fresh season. Starbucks, on 5980 Neal Ave N, closed its doors on March 9, planning on reopening on March 20. 
When asked why they are choosing to remodel, senior Zoe Mentz explained, "It's a corporation so the remodel just happens every X amount of years. And so it's just happening in March." 
The subject of remodel poses the question, what type of renovations will be made. Many businesses choose to remodel storefronts in the spring, to give their customers a new and fresh environment to enjoy their services in. Other renovations can include adding or subtracting space for new purposes. 
Regarding Leo's, senior Kylie Plaster-Moe said, "There's gonna be a bathroom in the back," in order to give customers and employees more space and to hopefully pull in more business. 
Plaster-Moe also explained the other renovations are occurring, most looking forward to the Four Seasons patio being added. There will also be a second floor added to the outside seating. 
Along with the new patio, a second storefront, Gloria's takeout, will be added. It will contain an entirely different menu centered around takeout foods. The name is in reference to the original Leo's wife, whose name was Gloria. 
Mentz also explained the Starbucks within the renovations taking place, the space of the store will be changed. "The lobby is getting smaller. So we will have more storage in the back, Thank God, because I mean like… It's not huge if you can think about how big that building is like there was no space so we're getting, like double the space for storage. So a lobby will be smaller, and some stuff like behind the bar is getting rearranged… And we're getting new espresso machines, one of them's nice, so it shouldn't change much from a customer perspective."
Another contributing factor to remodels is the need for new machines and supplies. Businesses may update their procedures during this period of time or instigate some much-needed change. 
"Things were gross, things would break on a weekly basis. Our ovens are old, our espresso machines are old, we're getting new ones for that, so yeah, everyone's pretty excited about it," Mentz said.
One of the new things being added during this time of remodeling is functioning espresso machines, which Mentz explained with great excitement, greatly looking forward to "espresso machines should pull a shot in like a reasonable amount of time… sometimes it takes forever for a shot to pull, and you press the button and you're sitting there for like 30 seconds for a double shot and that it's just not supposed to take long, so I'm excited for shots to go faster. And the ovens will cook things faster, too, because some things take the wraps. We have to put in there for like two minutes and it messes up our whole cycle of warming." 
Another factor of remodels is they can take a significant amount of time to complete. Some remodels can take two to three weeks while others can take months or years. 
For Starbucks, Mentz said Starbucks closed its doors to customers on March 9 and plan on reopening March 20 with renovations complete. Leos, however, has been under renovation since late August and will be complete around May. 
The time remodeling is well spent, as employees and customers wait patiently to reap the benefits of these new renovations. Customers look forward to the reopening of a new storefront while employees wait excitedly for the new tools and machines coming. Mentz said, "It's just time… we're all super hyped about it, super excited because everything was gross."
Graphic:
https://cdn.knightlab.com/libs/juxtapose/latest/embed/index.html?uid=4e49b1c4-9736-11eb-83c8-ebb5d6f907df
<iframe frameborder="0″ class="juxtapose" width="100%" height="1204.8192771084337″ src="https://cdn.knightlab.com/libs/juxtapose/latest/embed/index.html?uid=4e49b1c4-9736-11eb-83c8-ebb5d6f907df"></iframe>
About the Writer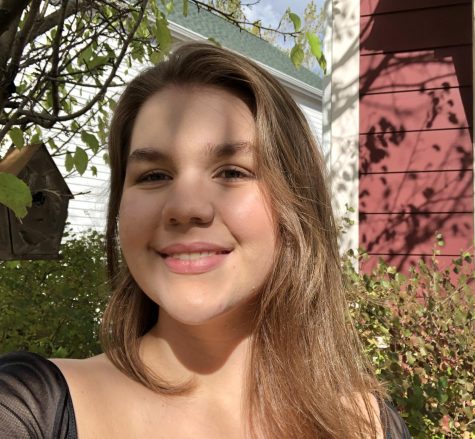 Sophia Arndt, Photography Editor
Hi! My name is Sophia Arndt, I'm a junior at SAHS and I work as a Photography Editor. While I'm not a part of any clubs but I love to go for bike rides...