Fitness and exercise return during pandemic
The MDH (Minnesota Department of Health) approved the reopening of certain locations on June 10, one of which was public gyms. However, there are still many concerns over health and safety regarding these gyms and the relaxed guidelines given to them.
Many gyms allow public use of the gyms' equipment such as weights and machines. Multiple people using and touching the equipment is a quick way of potentially spreading COVID-19. 
"I am worried I might give the virus to someone I care about," junior Thomas Weispfenning said.
Governor Tim Walz passed the mask mandate in Minnesota on July 25. However, according to the guidelines given to businesses allowed to open, gyms and other exercise facilities are not required to have their occupants wear masks.
"I was never really one for the mask mandate, just because it was hard to do stuff," Weispfenning said.
"
I am worried I might give the virus to someone I care about."
— Thomas Weispfenning
While gyms are open to the public, there are alternative ways to exercise at home without risking contracting COVID. While requiring more money than a public gym membership, they are safer when regarding the virus.  Some recommendations of at-home workouts are buying weights for home and VR workouts according to Weispfenning.
Many might know the school has its own weight lifting room in the PAC (Pony Athletic Center). 
"We're staying underneath capacity limits in this space, and we're certainly doing extra cleaning," coordinator of activities and facilities Peter Heldstab said.
The room will still have to follow the basic guidelines from the MDH on top of those guidelines.
Gyms are not the only athletic facility that is being given approval for reopening. Team sports such as football and volleyball have also recently been given approval. 
"We're going to have to make good choices to make sure we get to play this season," gym teacher and football coach Darrell Salmi said.
"I'm really happy for public gyms reopening," Weispfenning said. He is happy to be back to his lifestyle of exercise and weight lifting.
About the Writer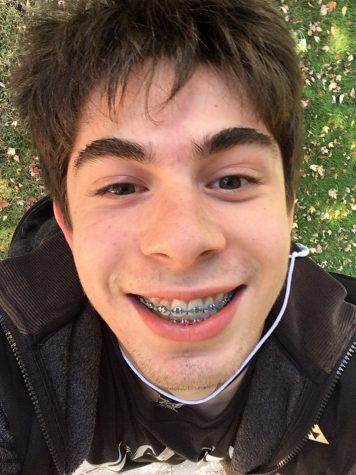 Seth Chlebeck, Distribution Reporter
My name is Seth Chlebeck and I am a junior and a distribution reporter. I love to play guitar and piano, and I love to play video games. I enjoy watching...