Debate team begins their season online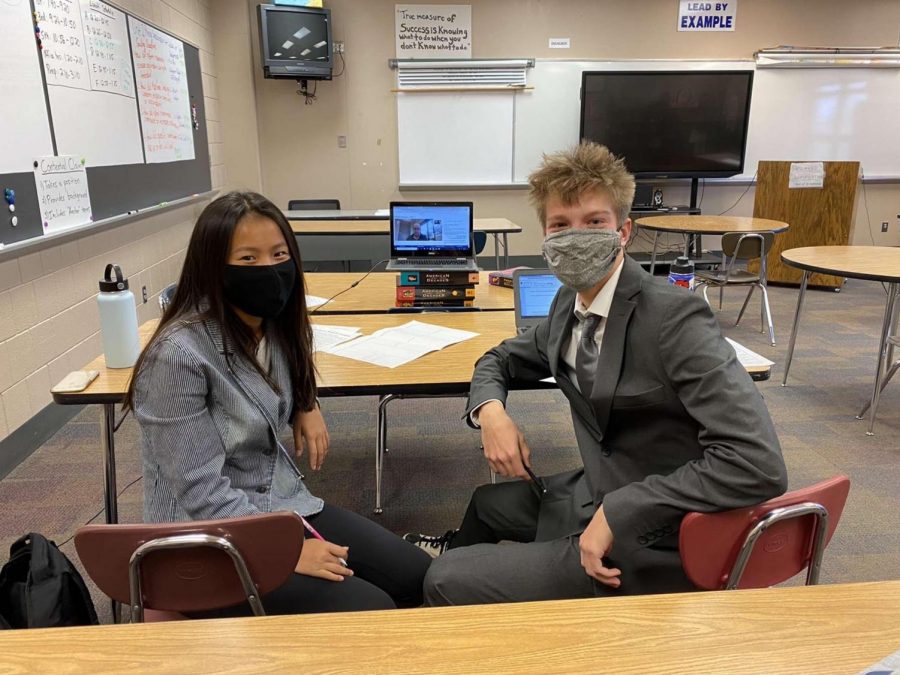 The Stillwater debate team has found success in recent years, and with new COVID-19 guidelines, debate has been forced to adapt and change how they operate. As of now, all debate team competitions will be held exclusively online.  Debate participants are working with NSDA's (National Speech and Debate Association) Campus and Tabroom to compete each Saturday.
Senior Allison Shore has reservations about the new format. "There are so many little intricacies that go into every single debate round, it's just going to be made so much more difficult to pick up on your opponent's usual vocal or facial tells," Shore explained.
Much uncertainty surrounds this year's debate state championships. Currently, the state tournament is scheduled to take place Dec. 4-5 at South St. Paul High School.
While exact details about the state championship are still unknown, every debate member interviewed was hopeful about this season. 
"I think that the team will do well this year despite the pandemic altering the way debate tournaments function, there are many talented debaters on the Stillwater team," junior Sophia Pietan said.
Students in debate have been encouraged to meet for practice with a partner in person twice a week. Students are required to wear masks throughout practices and social distance from all other debate members to minimize the risk of contracting COVID-19
Junior Soren Gabor goes into school twice, sometimes even three times a week for debate practice with his partner. While some people may have concerns about meeting in person, Gabor said, "With proper social distancing and masks, I don't expect COVID-19 to be a problem."
Debate team members are worried about some key aspects of debate being lost in the switch to online competition. Many students' favorite memories from debate were from in person tournaments celebrating with teammates after placing.
"One of my favorite memories from debate was the time my partner and I placed in the first tournament by winning three out of the four rounds during the tournament," Pietan explained. "I think the experience would be hard to have online because the award ceremony is so exciting with everyone all together in person."
"
There are so many little intricacies that go into every single debate round, it's just going to be made so much more difficult to pick up on your opponent's usual vocal or facial tells."
— Allison Shore
Attracting new debaters has been more difficult this year than past years. With fewer students in the building and COVID-19 and the new online format have all made recruiting new students for debate more difficult.
Both Pietan and Shore, returning debate members, have concerns about getting more new people interested in debate. They feel it could be a setback in their season and future seasons and both are still attempting to recruit new members even after the season has already started.
There are many ways a student can benefit individually from debate. These benefits include better public speaking, improved critical thinking, and excellent communication skills. 
"I'm much more comfortable with public speaking and just speaking in general. I'm not an extroverted person but I really do enjoy talking to people now and like giving presentations to the class. It helps you be able to think on your feet and word your answers in a way that can make sense to people, while also thinking ahead at the same time," Shore explained.
Shore summarizes her thoughts on debate this year.  "I think that this online year will end up being good, it's just, getting over the initial bump in the road you know? There's definitely still time in the year for people to join if they wanted to join and I think it's worth giving a shot, what's the worst that could happen?" Shore said.
About the Contributor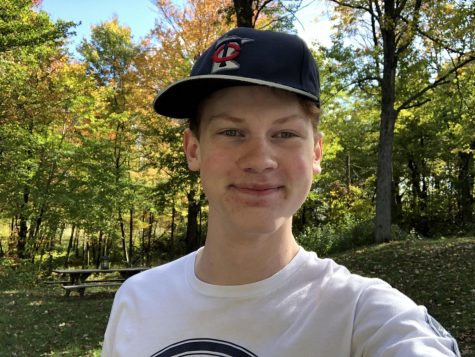 John Piekarski, Podcast Reporter
My name is John Piekarski, I am a junior at SAHS and my staff position is a podcast reporter. Outside of school, I like to shoot trap, fish, and go up...