Speech and debate team nationally recognized again
The speech and debate team has been nationally recognized for the third time in four years. The first time the teams were recognized was back in 2015 and once again in 2018. The National Speech and Debate Association has named the Speech and Debate team to the prestigious 100 Club.
Being ranked in the top 10 percent is a big deal. There are more than 3,000 high schools across the U.S. that offer speech and debate, therefore, only about 300 schools reach the top 10 percent.
Laura Hammond, English teacher and speech coach, said she is not sure how many years we have been in the top 10 percent but she can say she does not know when we have not been in the top 10 percent.
Being recognized is a big deal, especially for the newer members like freshmen and sophomores. When the seniors leave, the responsibility to upkeep the teams is passed onto the younger members who maybe do not have as much experience as the past seniors did.
Sophomore Brendon Rich said it was nice to hear we were recognized because Stillwater has a relatively small team.
The speech team also got another coach this year. Joe Kalka was recruited by Hammond and will work alongside her with the speech team to help the team reach its full potential. Kalka is a paraprofessional at Oakland.
Sophomore Kyra Kellogg added,
"
"He has very high expectations for us and I think he will be able to push our team to help grow and become a better version of ourselves."
— Kyra Kellogg
Hammond added, "I think his coming on this year is going to be a great competitive boost for our team."
Staying in the top 10 percent will be hard with over 3,000 schools competing to be nationally recognized. This stress could add more pressure onto the teams this year, especially those who did exceptionally well in speech and debate in prior years.
Kellogg added she "did sort of well last year and wants to keep that going," and since she and Rich went to state for Speech duo last year, "there is a lot of pressure on us to make it to state again."
Speech and debate is a great activity for students looking to strengthen their interpersonal skills, make new friends or just have something else to do after school.
Hammond added, "I think speech is the single extracurricular activity that prepares students for authentic skills and strengths they will need as they enter careers, college, and the world at large and there is nothing more authentic when it comes to life skills than communication, research, listening, writing, and organization."
Kellogg said, "Our new speech coach [Kalka] is definitely going to improve our speech team specifically. As for the debate team, I feel like last year the community was close but this year it's certainly a lot closer and our debate coach Mr. Quick and co-coach Ms. Hammond are working a lot harder."
About the Writer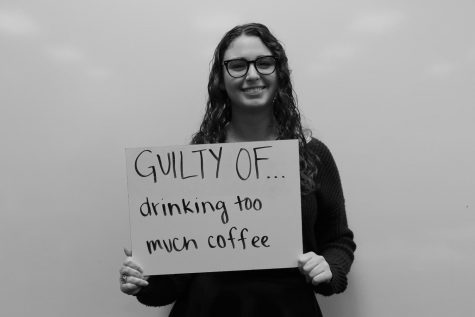 Morgan Hildreth, Social Media Editor
Junior Morgan Hildreth enjoys playing her guitar and piano. The thing she likes most about newspaper is getting to know new people. She loves to draw and...