Debate team strives for winning season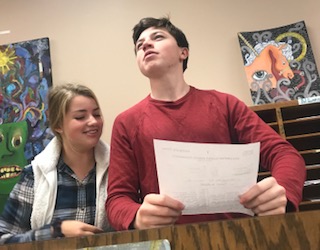 Since the start of the school year, the debate team has competed in tournaments across the Twin Cities. They have become tough competition against other schools who take debate as a class. On Oct. 13, the novice team, with less experience, received first place while the JV team was awarded second place. The individual duos in the novice team made up six of the top 12 teams in their tournament on Oct. 6.
In the past, the debate team has done extremely well in tournaments against other Minnesota schools, leaving the new team this year to keep up their legacy. Team members discuss and practice three times a week after school to prepare.
On Sept. 29, the entire team went to Eastview High School and debated about the electoral college. Each individual team had to be capable of arguing each side, either if it was a suitable system in the United States for electing future presidents, or if the system did not fairly decide the winner.
Each duo was not given the option to choose the side they wanted to voice, but instead was assigned a certain side to debate. Defending an opinion that a team duo does not personally agree with can make debate very difficult, but can give students valuable skills for life.
"Debate has taught me to have conviction in the facts and how you form your own opinion by looking at all the facts and deciding which facts are more important or by comparing the number of facts," Grace McDonough, a member of the varsity debate team, explained.
The team mates have a significant amount of commitments being a team member. The debate team competes in tournaments every other week and has practice Mondays, Tuesdays and Thursdays.  Team members notice how much time being a part of debate takes out of their week but still, members are passionate about their competitions and work hard to become a stronger component.
"It's a lot more work than anticipated, it takes up a lot of time. But honestly, I'm passionate about debate and enjoy taking part in the club. It also looks really good on applications," junior Henry Still, a novice member on the debate team, explained.
"
Debate has taught me to have conviction in the facts and how you form your own opinion."
— Grace McDonough
Debate members gain valuable skills to use in the future that students might not learn from required standard classes. While winning is a goal, improving as a club is more valuable and important to the team. Being able to take notes, think and respond critically to ideas, weigh evidence and structure arguments help the team grow and potentially win.
"Everyone gets better as the year progresses.  We did really well at our tournament in Rochester, and I'm looking forward to continuing our winning ways.  However, winning doesn't matter to me as much as simply improving," coach Corey Quick, explained.
Winning is on the team's agenda, but also having fun and being able to express opinions is the goal of the team. The debate team plans on continuing to progress as a club and take their skills to state.
About the Contributor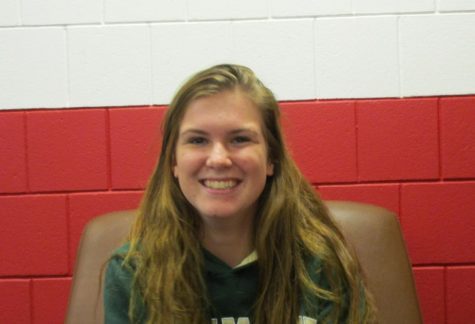 Issy Boegel, Copy Editor
Hey! I'm Issy Boegel and I'm a junior. My position is a copy editor for the Pony Express. I'm involved in NHS and enjoy being a part of Young Republicans...