Global pandemic takes toll on nonprofit organizations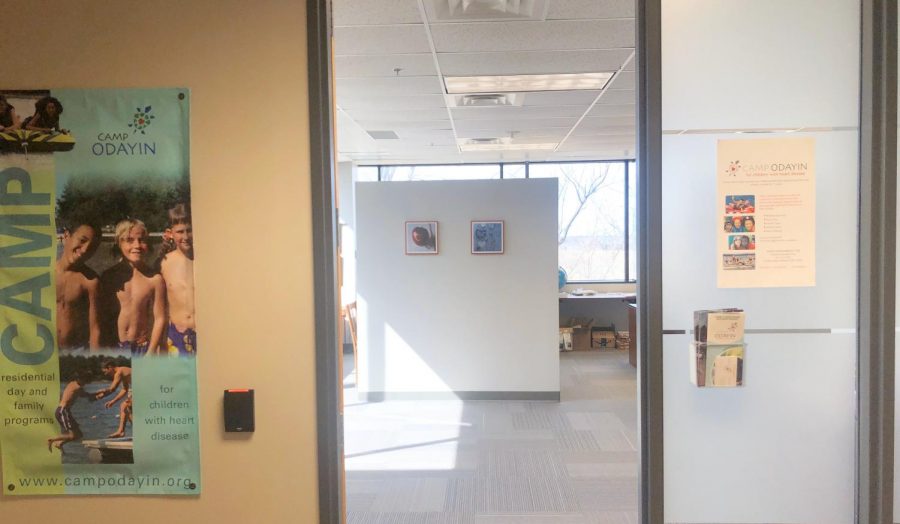 With unemployment rates through the roof, thousands hospitalized and businesses temporarily shut down, everyone, everywhere is being affected by COVID-19. Nonprofit organizations are highly affected from the pandemic as they are struggling to raise money, and overall trying to keep their organization running. Local nonprofits Camp Odayin (for children with heart disease), and Cancer Legal Care are finding alternative ways to keep their organizations alive.
"Our main struggle right now is to figure out if we are going to have summer camp or not," Sara Meslow executive director of Camp Odayin said. "Whether that's virtually or social distancing at a park, just figuring out how to stay connected to our campers is our main concern."
With a camp grounded in social connections and being together, Camp Odayin has several camps throughout the year, which involve face to face social interactions. Therefore, not being able to fulfill their mission to create a community has been difficult.
Meslow said, "Our program is based on being together in person. We run camps and we have a winter camp, summer camp, and a fall camp. Our mission is to create a community, and it's hard to do that when we can't be together in person."
There is great uncertainty if Camp Odayin will continue to have summer camp as normal in a few months. The children who attend camp are compromised, and are at a high risk of catching the virus, so their team is closely monitoring the spread of COVID-19.
"Our campers are immune compromised so we cannot risk the slightest possibility of a COVID-19 Outbreak during one of our programs," Matt Olson financial director of Camp Odayin said. "We are in close communication with the Minnesota Department of Health, Center Disease Control, the World Health Organization, and the American Camp Association."
The whole point of nonprofit organizations is to raise a certain amount of money, and to spend that money each year to further their mission. Camp Odayin has postponed several of their main fundraising events they rely on to keep camp running. Without these valued events, the organization is being careful on how they spend their money this year.
"We're being very careful to cut costs and still raise money, because we don't want to start 2021 in the hole or start without having any revenue coming in," Meslow said. "We're still trying to keep our fundraising efforts to make sure our program will continue for years to come."
In addition, Camp Odayin receives a great amount of funding from donations, but COVID-19 creates a challenging financial situation for the nonprofit.
"We want to be responsible and use the majority of our funds to provide quality programs to our campers and families," Olson said. "COVID-19 has caused us to cancel one program, move another, and clouded our summer camps in uncertainty. We want to continue to operate and be ready to offer programming as soon as we're able, while, at the same time, be good stewards of this donor money."
On the positive side, the supportive community of Camp Odayin continues to flourish in a time of darkness for many.
Olson said, "We always talk about our 'Heart Family' (our campers, families, and supporters) and this community has really shown itself and kept us positive the past month and a half."
Communicating with Camp Odayin campers and families is highly important as safety is a priority, and risking lives of campers and staff is not on their radar.
"From a programming standpoint, we will need to develop strong protocols to share with camper families and volunteer staff to ensure the safety of everyone," Olson said.
Aside from Camp Odayin, Cancer Legal care is another local nonprofit that is being affected by COVID-19. This organization provides free legal services to Minnesotans who are dealing with cancer.
"The main way COVID-19 has impacted Cancer Legal Care is there are many new laws that have come out very quickly that impact our clients' lives," Lindy Yokanovich executive director of Cancer Legal Care said. "There are lots of new protections around employment and unemployment benefits, getting healthcare insurance, and how to sign and execute estate planning documents. Because we deal with so many different areas of law, staying up on all the changes has been a real big challenge."
With many changes in place, and new laws being implemented due to COVID-19, Cancer Legal Care has to plan for the future based on people who will all of a sudden become their clients who never envisioned needing help from a nonprofit.
Yokanovich said, "So many people are going to be losing their jobs, and because of that they will also be losing their health insurance. This is of prime importance for someone going through cancer. We are challenging ourselves to think ahead six, twelve, eighteen months and getting ahead of the problem so we have the resources to help our clients."
It is a difficult and uncertain time for everyone and each person is being affected differently. However, Cancer Legal Care clients express their empathy as people around the world now know how much an illness can completely change someone's life.
"One of our clients told us, "now the whole world knows what it feels like to have an illness completely turn your life upside down," Yokanovich said.
"
One of our clients told us, "now the whole world knows what it feels like to have an illness completely turn your life upside down,"
— Lindy Yokanovich
From a positive standpoint, Cancer Legal Care is still able to stay in close contact with their clients while working remotely at home.
Yokanovich said, "We realize our model of delivering legal care is one that lends itself very well to working remotely. Since most of our clients contact us initially over the phone we have been able to relatively seamlessly transfer to working from our homes on cell phones."
COVID-19 has affected nonprofits in many different ways, but Camp Odayin and Cancer Legal Care found ways to keep in contact with their campers and clients. In addition, both nonprofits have a positive outlook on the future and know their organizations will come out stronger on the other side.