'Jojo Rabbit' has an amazing story to tell with little people to tell it to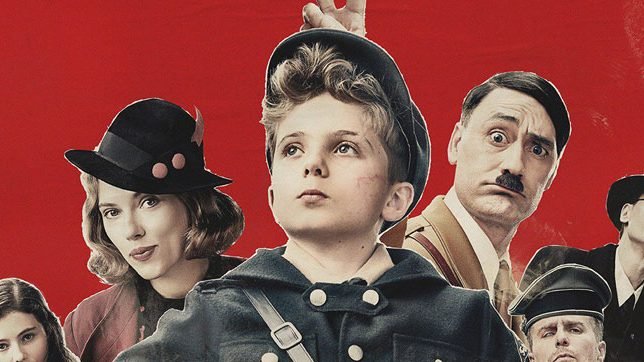 'Jojo Rabbit' is a film that touches on the history of World War II, and what life was like during the 1940s. Jojo is a German boy with an imaginary friend, known as Adolf Hitler, who follows him throughout the movie. Jojo finds out his mom is hiding a Jewish girl in their attic. Through this experience he learns life is more than what he is told. This touching story also teaches the audience a great deal of life lessons and history, which is why everyone should give it a chance.
Sophomore Sophie Privette said, "I would watch it for just the historical learning and to learn about that time."
Many people have not seen or even heard about 'Jojo Rabbit'. But this film should be known to all. It is an important movie to learn and acquire knowledge from. Although this film has political events occurring throughout it, it is also filled with humor and comedy, which is an important factor to keep audiences entertained.
Many audiences are not interested in movies that have a historical background. They would rather give their attention to a lighthearted, funny movie. Luckily, this movie is also very humorous to keep a variety of  viewers engaged and entertained with the story.
Reviews have said the movie is funny, hilarious, intelligent, heart-warming, touching and thought provoking.
"
"I think if that type of stuff interests people then it would benefit them, but if they do not care for that type of genre then it would not be that important to watch.""
— Sophie Privette
 "I learned a great deal about history and how humor can fit into any movie. Humor fits in well with the turnout," junior Atticus Dell said.
Humor makes almost any movie more enjoyable for the audience. The humor included in the film provides interest for more age groups, especially because the movie incorporates children and from people who watch movies just for a good laugh. Some people may not watch it even if it is comical, because political events in movies are not their interest. For example, the War, Hitler and the Jewish girl in Jojo's attic may tend to draw viewers away.
People may enjoy the movie if they enjoy learning about history, and think it would benefit them to learn more and view it in a modern day film. Others, such as Privette, do not find it necessary or interesting to watch it if history is not an enjoyable subject for them.
In an interview with Artisan Films, Scarlett Johansson said, "It has that incredible balance of poignancy and then like absurdity. The audience has this experience where they are totally jovial and like laughing at this slap stick comedy and then you're just hit with something that's so profound and disturbing."
'Jojo Rabbit' is an amazing and powerful film that not many people have heard of or watched. It should be more known and talked about. It includes comedy to tie in with the historical and political events occurring, that could prevent someone from wanting to see it. Everyone should give Jojo Rabbit a chance to tell this influential story.