'Clouds' movie set to pay tribute to Zach Sobiech
Nearly seven years ago, Stillwater alumni Zach Sobiech fell victim to Osteosarcoma. However, his legacy has continued to impact the local community and people across the globe ever since. His hit song 'Clouds' gained 14 million views on Youtube and hit number one on the iTunes singles chart not long after its release in 2013. Zach's life is still being honored today, with a professional movie production in the works based on his mother's, Laura Sobiech's, book "Fly A Little Higher: How God Answered a Mom's Small Prayer in a Big Way."
The movie on Zach's life is being directed by Hollywood actor and director Justin Baldoni, who announced the production in December of 2018. The announcement was made at the KS95 annual Cloud's Choir event at the Mall of America. Baldoni stood in front of the crowd, mic in hand, and declared the news.
"In 2019, it's official. We're going to be making the Zach Sobiech feature film," Baldoni said.
Laura could be seen joyfully embracing the film director moments after as onlookers cheered. Her excitement and surprise at that moment was truly genuine. Though she had known the movie was planned for production, she did not know when Warner Brothers Studios would approve the film.
"'Clouds' was being considered by Warner Bros. 'Green Light' committee, and that we would be getting an answer soon, just had me convinced that he was really unsure of which way they would go. So I was truly surprised by Justin's announcement at the Clouds Choir. He likes to surprise people – I should have known," Laura said.
Zach's family and friends are undoubtedly looking forward to the movie, which is being filmed in Montreal two months from now. The idea of a film has been discussed since 2015 and has been an exciting and surreal experience for those closest to him, according to Amy Adamle, Zach's girlfriend.
"Every time there'd be some new information about it, making a step forward, I'd be like, 'Oh my gosh, seriously? No way. That's not possible'," Adamle said. " And now that it's really, really happening, it's still surreal. It's hard to believe that," she added. 
The cast will consist of Steffan Argus as Zach, Sabrina Carpenter as Sammy Brown and Madison Iseman as Amy Adamle. Zach's friends and family are very satisfied with the casting, and have faith that they will represent them well. Laura said that meeting the cast was like meeting old friends. This feeling was mutual for both Laura and Adamle.
"
"Zach became like a little brother to me in the short time we knew each other and I promised him I would make sure the world knew about him and heard his song.""
— Justin Baldoni
"It was just like hanging out like we were in high school again, and it was cool to see them be so interested in what we had to say about our story," Adamle said.
None of this would be possible without the dedication from Justin Baldoni, who developed a very special bond with Zach and his family during his previous production with them, a documentary about Zach titled "Meet Zach Sobiech, My Last Days." Baldoni first met the teen and his family in 2013, while filming for the documentary. Over the span of just 5 days, Sobiech and Baldoni became incredibly close. In an Instagram post posted on Sept. 11, Baldoni captioned a screenshot of The Hollywood Reporter's article saying:
"Zach became like a little brother to me in the short time we knew each other and I promised him I would make sure the world knew about him and heard his song." Such a bond between director and subject has made the production a lot more personal.
Laura said that Baldoni was "profoundly affected" by Zach and the wisdom he gained about living life to the fullest at a young age. She also mentioned that even Baldoni's children refer to her son as "Uncle Zach."
Although Zach's friends and family weren't able to speak much about the details of the production or its expected release, they were able to share their hopes for the film. They have faith for the movie to touch the hearts of their viewers in a way that Zach would have wanted and to teach the lessons that his life taught them. Laura also hopes that telling her son's story will help benefit those in similar situations as well as raise awareness for Osteosarcoma. She encourages people to donate to the Zach Sobiech Osteosarcoma Fund to help assist researchers at the University of Minnesota find treatments for the disease.
"Our family, including Zach, chose to share our story if it meant we could leverage it to help kids in the future diagnosed with Osteosarcoma. I am hopeful the movie will help us," Sobiech said.
One can only hope that this film lives up to Zach's legacy. Though he passed away in May 2013, two years prior to the original plans for production, those closest to him know that this is exactly what he would have wanted. His story was meant to be heard and to inspire others. 
Adamle said, "I think he would be jumping up and down, grinning from ear to ear. I mean, he loved every interaction he got with people who heard his song that helped him with what he was going through. So I can only imagine, wherever he is, he's looking down and smiling." 
About the Contributor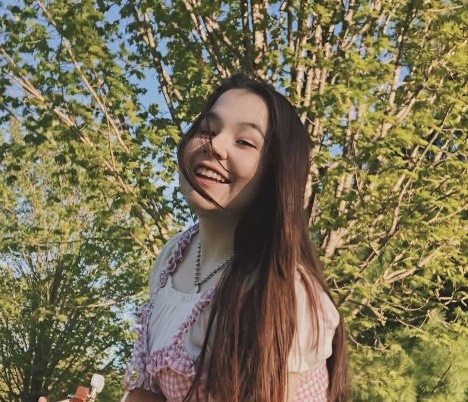 Olivia Bystrom, Broadcast Editor-in-Chief
My name is Olivia Joleena Bystrom and I'm a senior Broadcast Editor-in-Chief this year. Outside of the Pony Express, I participate in theatre and the Stillwater...