Foreign Exchange Student Club smooths transition of coming to new country
"It [the Foreign Exchange Student Club] gives them [the foreign exchange students] time to step out of their classroom, and just be with each other," school counselor Krista Koenen said. 
The school provides foreign exchange students the opportunity to meet with each other, staff and other students to discuss how their transitions are going. Foreign exchange students meet once a month during flex time to share how things are going in their lives. There are about 12 members in the club. 
The students can all share and relate to a common experience. All of them have traveled out of their country for an extended amount of time, which can be a nerve-racking experience.
"They all have a common personality of being bold and courageous to step outside their box and move to a completely new place," Koenen said.
Connections are created between students, staff and other students at the school. They have all made new friends and built relationships with each other. 
"We talk to each other and we are like 'hey we have the same problem. It is not only you,'" foreign exchange student Cristina Santamaia Quesada said. "So, that's something that supports me every day, that I know there is someone that is struggling with the same things I'm struggling with."
The students mainly run the club themselves. They lead the club, so they can discuss anything they want to talk about. This offers them a time to check in with each other.
"They kind of run their own group. They talk about you know the topics that come up from the students," Koenen said. 
"
It's a unique experience to be completely new to a country, language, school and the ability to sit down with people that have that in common and they can talk about things."
— Krista Koenen
Foreign exchange students learn about other foreign exchange student's lives. Students take turns giving a presentation about their country.
"A little bit about their culture, a little bit about their traditions, some types of foods that they eat, things that are interesting with their country, where they live, a little bit about their family, whatever they want to feel," Koenen said.
Although they only meet once a month, the members of the club have gotten to know each other well and developed strong relationships with each other. They are also supportive of one another.
"I think everyone really cares about each other, so like when someone is a hard week or struggling with something the other members just like want to reach out and be there," school counselor Jennifer Prestegaard said.
This club creates lifelong relationships. The students and staff become close throughout the year.
"The last time I was the adviser for this club there was a student that was from Paris and I got to go visit them. And so just to kind of like, explore Paris together and I just feel like there's lifelong connections I've made," Prestegaard said.
Foreign exchange students are encouraged to try other activities and sports. Foreign exchange students Jiemena Morales Rodriguez and Cristina Santamaia Quesada joined cross country. 
"It's really hard. But I mean for the experience, I think is really good," Morales Rodriguez said. "So I think that's a good thing."
Altogether, throughout the year this club becomes a strong group of people.
"And then when we meet together, I think, by the end, we are pretty strong," Koenen said.
About the Contributor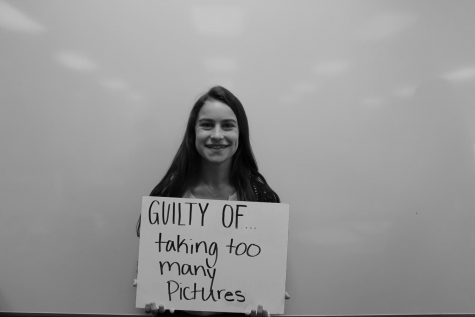 Ava Hoelzel, Photography Editor
Junior Ava Hoelzel is excited to build new relationships and have fun in newspaper. Outside of school she enjoys photography and traveling. She also is...