Dead markers get new life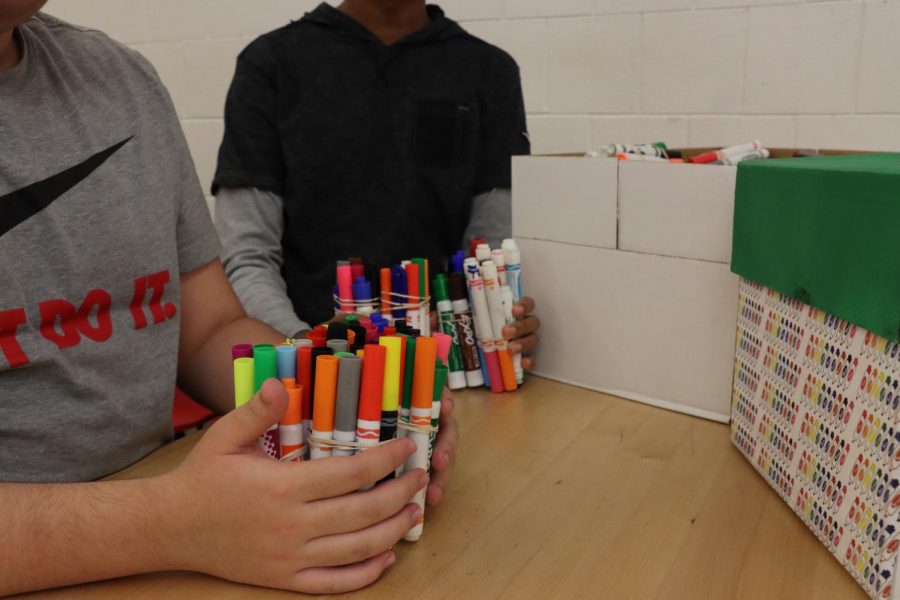 One by one markers are being thrown in the trash after they are 'dead.' But paraprofessional teacher Beth Anderson decided to change that after having collected so many markers that were not working. She thought that there has to be a purpose to something after it was not usable anymore, and that's when she found Crayola's ColorCycle program.
Crayola launched their dead marker program, known as the ColorCycle Program, back in 2013 to try to avoid markers going into landfills and instead being recycled. The free program was made for classrooms with kids ranging from kindergarten through twelfth grade to help benefit both the students and teachers. So a couple years ago, Anderson decided to start the program throughout the high school.
With this project being newer, it would not  be the easiest project to just find in a short period of time. But with markers upon markers that had no use to them, Anderson did something about it.
With so many markers that were for sure deceased, Anderson "took it upon herself to look up what could be done with the markers. Anderson said she "doesn't remember exactly where it was found, but remembers coming across it online somewhere."
Everything has a reasoning behind the greatness achieved and when Crayola came up with the idea six years ago, it was all about benefiting students and teachers. It helps students learn some importances of the environment and it gives teachers lesson plans that fit standards for school.
As Crayola explains on their site, the purpose is to "teach them about the importance of recycling and sustainability in which they will collect any markers."
Getting attention for a project like this can be difficult when the help from others, like coworkers and administration, is minimum. Anderson has been working hard with some of the students from the work crew course to get the word out to classes like the art rooms, but she is hoping to keep expanding this project.
"We would like to be open to any suggestions from people as to where they think a good collection spot would be. It may seem like overkill, but maybe more of them would be helpful. Maybe one to each wing," Anderson said.
Work crew students have been taking the time to go through each classroom throughout the school to find markers that teachers believe are dried out. This is the process the group has been going through since the beginning of the year.
"
"We collect them we make sure that they are truly what we call dead markers so we sit there and stripe papers. The process takes time.""
— Anderson
After all the collecting and organizing, Crayola will come and pick up any brand of marker to reuse it. The steps to getting the markers to finally be picked up can take time and lots of planning.
"We need to bundle them up in bundles of 10 and then put them in a box that has minimal writing on the outside of playing box. We then call a local FedEx and say can you please put us on your schedule for a pickup at [a location] for a donation of use markers to go to Crayola," Anderson said.
About the Contributor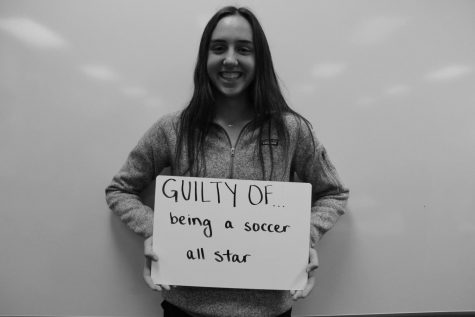 Haley Nelson, Online Editor-in-Chief
Hi, My name is Haley Nelson and I am a senior online editor-in-chief this year. I play varsity soccer for the high school. Besides playing sports, I love...