'88rising' up in the music charts
Music organization 88rising promotes worldwide up and coming artists. Located in New York, 88rising's appearance on music charts explode throughout the world, especially in the United States and Asian countries. In utilizing collaborations of diverse artists, issues involving language barriers are solved and numbers of listeners are increased. 88rising is a strong and well-put-together music platform.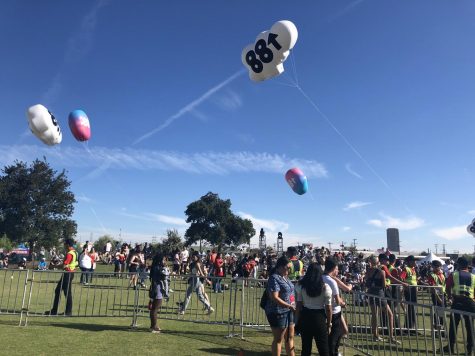 Creators Jaeson Ma and Sean Miyashiro founded 88rising in 2015. They describe it as a record label, video production, marketing and management company. It is a music platform primarily for Asian/Asian-American singers and rappers.
Artists under 88rising consist of various nationalities and speak multiple languages. Nationalities of the artists include Korean, Japanese, Chinese, Indonesian and more. Many 88rising artists have collaborated with well-known musicians such as Swae Lee, Major Lazer, Trippie Redd, Jackson Wang and Chungha.
Diversity leads to a wider range of audience and appeal. It allows for unique songs and opportunities. It is also more inclusive for everyone.
Their album debut called "Head In The Clouds" released on July 20, 2018. The album was a great success that sparked popularity and their start to fame. "Head In The Clouds" quickly skyrocketed the music charts. The visions of poolside mischiefs and summer love inspired the creation of the album. With a total of 17 tracks, Pitchfork classifies them as contemporary hip-hop, trap anthems, poolside bops and starry-eyed ballads 88risings fans had been longing for. 
"Head In The Clouds" sooner led to "Head In The Clouds II" which recently aired on Oct. 11, 2019. The particular message for their part two album envisions smooth and chill beats. At the peak of fall, the album persuades listeners to imagine themselves somewhere on a golden beach, hence the album cover of a surfer at the beach. Jackson Wang, Higher Brothers, AUGUST 08 and Gold Link's "Tequila Sunrise" best represents the album. The variety of different singers, voices, languages and vibes keeps the album upbeat and free-spirited. The Daily Campus stated, not only is 88rising a music label company, but the artists there feel comfort and support from one another. They are a community of talented Asian artists, and as Rich Brian raps, "shout-out 88, that's my family to the grave."
Their lyrics convey stories of both summertime fun as well as emotional darker times that relate to the listeners. This helps build and advance the relationships between 88rising artists and fans.
88rising's album resulted in The Head In The Clouds Music Festival I and II (Sept. 22, 2018 and Aug. 17, 2019), and more to come in the future (possibly annually). This festival promoted 88rising artists and small DJ performers as well. Asian Junkie reported, not only are the Head In The Clouds Music Festivals a huge milestone for Asian visibility in the entertainment industry, but it is also a highly involved experience filled with top-notch food, music and art. 
The Head In The Clouds Music Festival brings an opportunity for artists to promote their music in front of massive crowds of people with interests of various artists. The music festival is a significant opportunity for growing artists to take because they get to have a fun time listening to other similar musicians while creating great publicity for their own music as well. With such large numbers of performers, fans will become more aware and invested in getting to know others and all the artists that perform. 
Overall, 88rising strongly advertises its artists. They also provide a safe outlet and home for the artists, in which doing so they've become more of a family, rather than just a group of friends making music together. Finally, 88rising provides opportunities to create personal storytelling music that is musically-inclined, relatable and ear-catching. They should be furthermore known and recognized for their wide range of passion and talents.
About the Contributor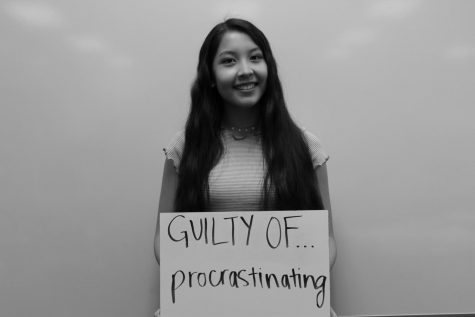 Julie Xiong, Graphics Editor
Hi my name is Julie Xiong, I am a junior, and my role in newspaper is cartoonist. I am a part of groups such as the Stillwater Concert Choir and Asian...