Girls softball continues winning streak
Making their way back into the season, the girls softball team prepares for another outstanding season. After winning the class 4A state title in the 2017-18 season last year, the girls are motivated to keep the ball rolling and get back to State.
Coached by Bob Beedle, this team knows that they can not live in the past. They need to focus on the present, building team bonds and keeping their eye on the prize.
The team starts their season with returning players and a few younger girls. This new group of girls is ready and motivated to make this season a great one.
Senior captain Aubrey Kelly has her hopes set high for the team, "After the successes of last year's postseason softball team, we have emphasized the fact that we are a new team and we must play like a new team instead of reminiscing on last year's success. We have worked very hard to ignore media, other teams, and the opinions' of countless people across the state in order to focus on ourselves and play 'our game'. We know that we have a lot of talent and young roster that has a very high potential of play, so we have been working hard every day to get a little better than the previous day in order to reach the high potential we can achieve."
Due to the Minnesota climate, the girls had to start off practices indoors, but that has not stopped the team from working hard and staying motivated. As a result of wanting to start practicing outdoors, they have been giving every daily practice their all.
Junior player Haley Eder-Zdechlik said, "We have worked so hard in the offseason to get ready for the softball season. Our team needs to keep having fun and have a good work ethic. That will be important for this season."
Nevertheless even after hard work and painstaking practices, the girls hope to keep the team's energy high during a game when the pressure is up.
"I think we could work on continuing our winning streak when the pressure up throughout the game, it's easy to crack under pressure," Eder-Zdechlik added.
This season all of the team captains are seniors. 
"
I think we could work on continuing our winning streak when the pressure up throughout the game, it's easy to crack under pressure."
— Haley Eder-Zdechlik
Kelly said, "Balancing sports and senior year has been a tremendous difficulty for me throughout the year. I have struggled to balance school, family, softball and the rest of my life. It has taken lots of time management and prioritizing, but I have worked really hard to find time for every aspect of my life throughout a busy schedule."
Similar to last season, Cottage Grove and Forest Lake will be the teams biggest competitors this season.
Senior captain Torri Chute said, "Just like last year I would say Forest Lake or Park would be our biggest competitors this season. We have an edge on Park because we beat them in the championship, but they're both supposed to be good this year. We're determined to work hard and make it to state."
The softball team is eager to win and make this one of their best seasons. The girls hope that by giving it everything they have, they can achieve their goal and and make it back to state and defend their title.
Kelly added, "Team is the most important aspect of any sport or activity in my opinion. My team is supportive, dedicated, and hard working, every single day regardless of whether we are on the field or not. My team is what makes me look forward to practices and games, and they are the ones I rely on when I am succeeding or struggling. My teammates are my family."
About the Contributor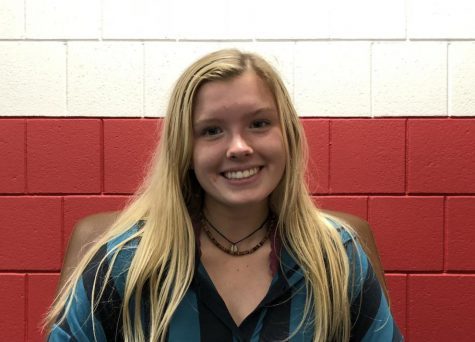 Ellsa Ohmann, Layout Editor
Hi! My name is Ellsa. I am a junior this year and a Layout Editor for SAHS Pony Express. I spend the majority of my free time working at The Bayport Marina...