Sara's Tipsy Pies opens new location by Chilkoot Cafe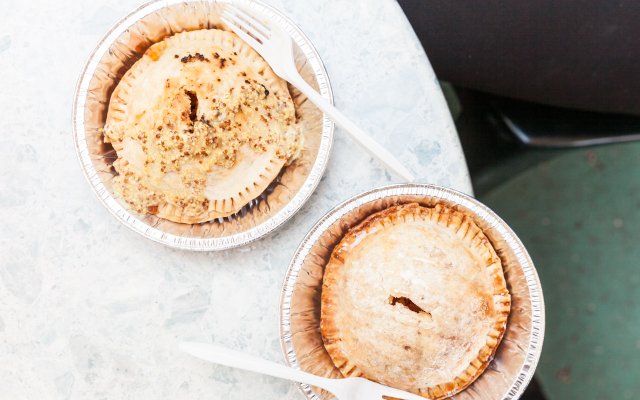 Sara Hayden, owner of Sara's Tipsy Pies opens up a storefront bakery in Stillwater near Chilkoot in May. She plans on selling her hand made pies and Willows coffee that is made by a local vendor.
Before Sara's Tipsy Pies, the founding company was actually called Rustic Pies of Stillwater. Sara took over the company and then decided to change the name of the business over a year ago. Sara decided to move the location of Sara's Tipsy Pies in Stillwater because of family, friends and the community.
Sara has two children that attend the high school, sophomore Madi and freshman Mason Hayden. She loves the new location because it is closer to her home, childrens' school and activities.
The construction for the new location started March 24 and the shop is estimated to open in May. The shop will have the space to produce savory and sweet pies more efficiently, have the space to host community baking classes, parties and pop up events featuring favorite vendors. The shop is putting in a four foot window looking into their production space, which customers can watch Sara make pies.
Sara's Tipsy Pies history comes from when Sara started cooking with her mom at a young age. Making her mom's special crust with her and filling it will delicious ingredients was something special they shared. Sara cooks pies to remember how special it was between her and her mother.
Sara said that she did not want the tradition she shared with her mom to go away now that her mom is gone. She said baking pies is her history, tradition and her mom's crust. She bakes to stay close with her mom, and remember her everyday since she has been gone.
One thing that makes Sara's Tipsy Pies stand out is how they add beers, wines and spirits in the pies. The store only uses local companies to fill their pies. The local alcohol companies that are partners with Sara's Tipsy Pies are: two Gingers, Fulton, Finnegans, Five Sample Ingredients, Lift Bridge, Burning Brothers, Maple Island, Chateau St. Croix, Saint Croix Vineyards and The Dubliner.
"The pies are so delicious and my whole family enjoys them. My parents love the Lift Bridge beer that is put into some of the pies. My family loves this shop because it is so unique and different," junior Vivian Horning said.
Sara's Tipsy Pies has many different options in their menu. There are seven different sweet pies, three savory pies, pie pops, pie pals and even gluten free crust. There is also whole pies for purchase as well as tarts and tipsy doodles. The shop has tipsy pies the whole family can enjoy. Several flavors of their pies can be purchased in the frozen foods section of local stores, where you can take them home and bake them yourself.
Given samples from her mom's shop, Madi takes a bit of a pie and said, "The pies are so good, my favorite pie is the pecan and pumpkin."
Sara's Tipsy Pies has a great product that is different than most pie stores and that is what keeps their business alive and thriving while opening their new location. The shop has tipsy pies that the whole family can enjoy.
http://www.sarastipsypies.com
http://www.willowscoffee.com
About the Contributor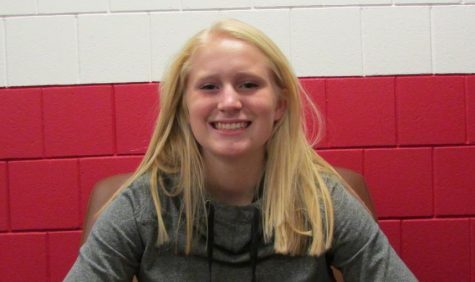 Ashlynn O'Connor, Social Media Editor
I am Ashlynn O'Connor, I'm a Sport Editor and a junior this year. I play year round volleyball. I play at school in the fall and I play club the rest of...