School board discusses $2.4 million deficit
Hang on for a minute...we're trying to find some more stories you might like.
There will be new budget cuts in the district this year. The district is looking to address a $2.4 million deficit. The first school board meeting took place on Oct. 10 to begin conversations for new changes within our schools. The school board is reviewing possible areas to consider for reductions, however no final decisions will be made until December.
The district is currently operating with an $85 million budget each year. The school's revenue comes mainly from the state. It receives 73 percent of its funding coming from the state based on the number of students. It gains another 20 percent from property taxes and the rest of the funding comes from federal aid and other sources.
The district is currently spending more than it is bringing in, which is why thereGraphic by Ben Kazmerski
is a need for such a large budget cut. It can be compared to a household budget within a family. If one child begins taking piano lessons, a family may need to go out to eat less to compensate.
"Just as you may budget for your personal finances, district leaders are looking closely at expenses, considering what might happen with state funding, and setting priorities for how to invest its limited resources," Director of Finances Kristen Hoheisel said.
The prices of necessary school funds are increasing. These include everything from tools students' need to assist their learning such as projectors or smartboards to staff salaries.
"Costs – like salaries and benefits [which make up more than 75 percent of the budget], utilities, materials and supplies, and day-to-day expenses, are continuing to rise," Hoheisel added.
There has been conversation on what effect this will have on students. Music, sports, theatre, clubs and other activities hold special places in many kids' hearts. The school board is still uncertain what programs these budget reductions will effect.
"It usually has some type of impact on students, whether that's through cutting programs or increasing costs for families," Superintendent Denise Pontrelli explained. "It is unknown what specifically will be affected until the board makes some decisions about what areas they want to look into for budget reductions."
Board members are keeping the students' best interests in mind when making these difficult decisions. They hope to keep student life running smoothly within the schools.
"I know how very important our programs are to all our students, and that is always on my mind. I am doing whatever I possibly can to avoid too much impact to our students during this difficult time. Our students, their happiness, and their well-being are always at the forefront of my mind. Being a mom makes me actually acutely aware of these issues and challenges," Board Chair Jennifer Pelletier said.
Many families are wondering how the idea of district budget cuts became a conversation. Many actions the school board takes impacts finances, they want to be prepared for whatever may happen in future years.
The school board has held financial conversations with district administrators to work on establishing budget priorities and plans for the future Hoheisel explained.
"
It usually has some type of impact on students, whether that's through cutting programs or increasing costs for families."
— Denise Pontrelli
Improvements are being made every day within schools in the district. The schools board understands that students and teachers deserve the best opportunities for academics, athletics, clubs, music and more.
"I truly believe that our district is quite close to turning the corner. We have improved in many ways, such as providing more for our supports for our teachers, for our teachers," Pelletier said. "We are not there yet. But my sincere hope while I'm here is that the tough decisions that we're making right now will lead to long term stability."
Board members hope families will be on board. Some families may be disappointed in the board's final decisions.
"My hope is that families will see by our actions that we are doing everything we can to maintain what is so special about this district while better monitoring our expenditures," Pelletier added.
This news has surprised residents in the area. Finances within the district have been in question since 2017. The school board has known that they may have to implement changes for probably a little over a year explains Pontrelli.
District administrators and the school board are doing all they can to benefit the schools. It is time to make decisions to ensure the district has a balanced budget. These changes will be put in place in hopes of a balanced budget for the district.

About the Writer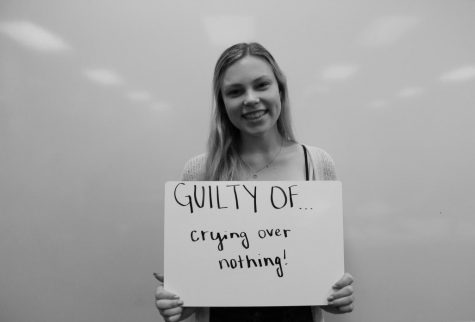 Julia Bennett, Social Media Editor-in-Cheif
Julia Bennett is a senior and the Social Media Editor-in-Cheif. She is a Co-Captain of the Varsity Figure Skating team and has also skated individually...