Odd schedule allows girls lacrosse more prep time
Hang on for a minute...we're trying to find some more stories you might like.
The girls lacrosse team has taken shelter indoors, waiting for the snow to melt and their season to truly begin. After weeks of practicing in the dome, the team is getting excited to finally play outside on the new turf.
Since the season started in early April, the team has been practicing at the Saint Croix Valley Recreation Center. Unfortunately, due to the amount of sports needing turf time, the girls frequently have had to practice at undesirable times.
"It's just annoying because we have super random practice hours, like 10:00-11:30 at night or like 5:30 in the mornings on Saturday, so I just think we're all tired and our coach is really anxious because he can't do everything he wants to do, so then we run a lot more. Practices are definitely harder than they have been in the past," senior Maggie Raedeke said.
Another bittersweet side of the season is that the team is very young. Twelve seniors graduated last year and players new to the team are not yet familiar with the groove of the drills, which can make for a slower start. The loss of many good starters, including class of 2017 graduate Olivia Konigson, is especially difficult for the returning players, as they lost not only trustworthy teammates, but also friends that can make practice more enjoyable and easy-going.
"We definitely have a lot younger of a team than we've had in the past which is just hard because our coach has really specific ways to do things, so then we all have to relearn everything which is like more of learning curve than we've had in the past," Raedeke said.
Although the underclassmen are new, they still show a lot of potential and talent, and do not fall short to the upperclassmen. The younger girls are working hard to prove their worth and to keep up with the rest of the team.
"
I think we all are really focused on the sport and we have a lot of motivation and we don't want to lose and we just work really well together, I think."
— Sami Chang
"For me, it took me a while to get used to the drills and plays and stuff, but they're getting the hang of it and they're all good lacrosse players, so it should be easy for them," junior Sami Chang said.
Diversities aside, the girls remain optimistic and hopeful for a good season. The team has made it to state for many consecutive years and hope that this year will be no different.
"I think we're doing pretty good, but we'll see," senior Lauren Hafner said.
Whatever happens this season, the team will only grow stronger in the years to come as the large number of underclassmen get older and gain experience.
"I think we all are really focused on the sport and we have a lot of motivation and we don't want to lose and we just work really well together, I think," Chang said.
About the Writer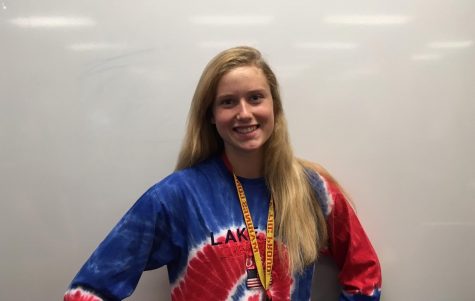 Susan Hubbard, Video Editor
Susan Hubbard is one of the Newspaper's video editors.  She writes for News and Activities as well as the People department.  Her favorite thing to do...