WALKOUT: SAHS walks out to remember Parkland victims
To participate in the nationwide protest, SAHS students walked out at 10 a.m. local time Wednesday to remember the victims of the horrific Marjory Stoneman Douglas school shooting and demand gun control from the nation's leaders.
The walkout took place on March 14 at 10 a.m. and lasted for 17 minutes. The walkout was organized by seniors Erica Lemcke, Adam Johnson, Maggie Jones, Hannah Gilsdorf and juniors Anna Weirtz and Hannah Sween. Throughout the course of the month the students planned activities that would take place during the walkout, including lighting 17 candles, reading the names and a moment of silence.
At 10 a.m. students left their classes and made their way to the main rotunda, where they were then directed to the main gathering space outside the Pony Activity Center.
"[I walked out] to use my freedom of speech and to take advantage of our rights, speak out, and to pay tribute to the lives lost," senior Peyton Sitz said.
Updates will be posted throughout the day.
About the Writer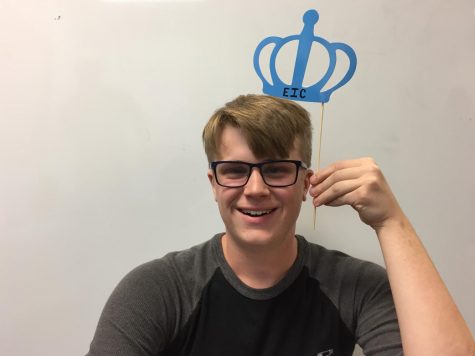 Hunter Hippel, Online Editor in Chief
Hunter Hippel is a senior and an Online Editor-in-Chief.  He also owns and operates his own sports blog, hippelsportshub.wordpress.com.  He has a great...