Pony Powerhouse: Wrestlers succeeding once again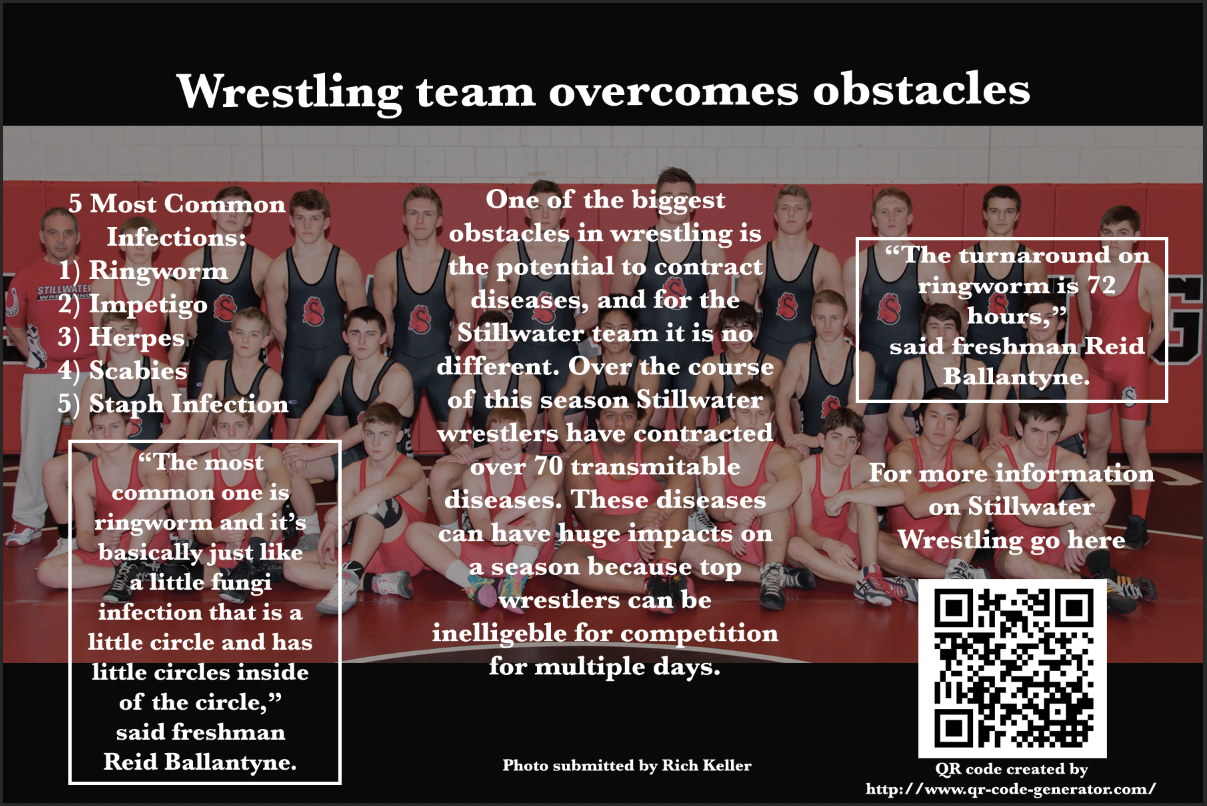 The Stillwater boys wrestling team has become one of the powerhouses in the state of Minnesota for the past couple of years. Last season the wrestling team made it all the way to the state tournament, and all of the wrestlers are working very hard to try and replicate last year's success.
Stillwater has had a strong season under coach Richard Keller. Currently Stillwater has a overall team record of 10-6, and has also had many outstanding individual performances, all while competing in one of the hardest conferences in all of Minnesota. Everyone expects nothing less than for Stillwater to return to the state championship for another straight year.
Junior Colin McCarthy said "We've all been working really hard at practice to get back to the state championship, and I definitely think that we can accomplish that."
Each year Stillwater wrestling sets one major team goal for the upcoming season, that goal is to at least qualify for state as a team. While this goal may have seemed like a stretch many years ago, this goal has been achievable for previous teams and it looks well within reach this season.
Keller said "Injuries have been really devastating this season because we haven't had our full team on the mat yet in any meets this year."
Injuries have played a major role in this season and have kept notable wrestlers such as senior Kevin Thole out for two months because of a concussion. This loss in particular was especially difficult because Kevin is such a good role model for the younger wrestlers with his great work ethic and how vocal he is on the mat.
"
Our young guys have really stepped up when our older wrestlers have gotten injured or sick, it's actually our underclassmen that are our best wrestlers."
— Rich Keller
Keller said "Our young guys have really stepped up when our older wrestlers have gotten injured or sick, it's actually our underclassmen that are our best wrestlers."
The fact that some of the team's best wrestlers are eighth graders is very exciting and promising for future seasons and should lead to even more upcoming success. Eighth grader Reid Ballantyne placed second this year in a Rochester tournament, and has already won a state championship. Although he still finished in second place, this was his first ever high school loss and it shows that he will be ready for future seasons.
Junior Porter Estensen said "It's all about making some memories that will last forever, and everyone remembers when you win as a team. Our coaches tell us to only focus on the team and the rest of the individuals will take care of themselves."
Wrestling allows for these athletes to create some great memories that will last a lifetime. Coaches love to work with these athletes not just because of the winning aspect, but they also like to assist these young men on their journey of becoming adults.
About the Writer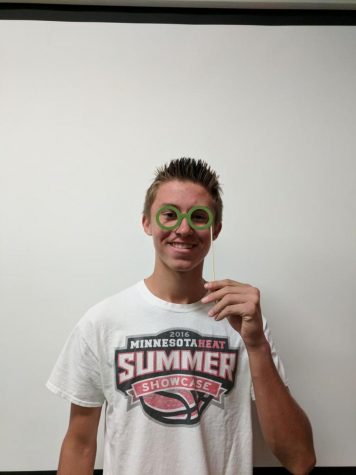 Ben Recksiedler, Distribution Reporter
Ben Recksiedler is a Distribution Reporter and his writing department is sports. Ben Recksiedler enjoys fishing, running, and golfing. Ben Recksiedler...