Highly anticipated Taylor Swift album Reputation released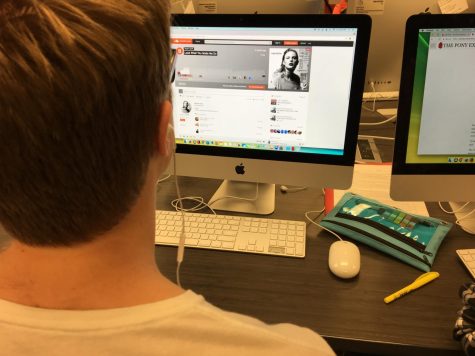 Taylor Swift's new album Reputation came out Nov. 10. It is her first album in over three years. Her fans are thrilled because they have been waiting for a long time for this album.
Reputation is a lot different than her previous albums because it seems to have a bit of a dark twist to it. Her past albums have mostly been about love and heartbreak, so this album is definitely different.
"She had left the spotlight for a few months, deleted all pictures on her instagram, and stayed hidden. I think she is going to sing about what she went through in that time period," senior Jordyn Obey said.
While Swift has been working on Reputation, she has been laying low and avoiding media, which has hyped up her fans.
"The album Reputation is her trying to create a new reputation," junior Molly Harris said.
In the past year, Swift's reputation has been a bit damaged since the feud with Kanye West and the Kardashians. She is trying to recreate her reputation and show that when she falls, she bounces right back up.

Loading ...
"She has been bashed for every little thing she has done, and I think she is going to come out and say she doesn't care what anyone has to say now," Obey said.
Swift's last album 1989 came out in 2014 and was the first album to sell 5 million albums since 2004. Each time she releases a new album she sells more than the one before and her fans are hoping to continue that tradition with Reputation.
Sophomore Katie Nelson was asked if she thought Swift could achieve this again, she responded with yes.
"I think maybe because everyone wants to hear it but also maybe not because she has released all of her music back on streaming services," Nelson said.
There has been a lot of controversy over this new album since her song Look What You Made Me Do was released and many of her fans are not quite sure what to think of the new album. Many of them are really into her old music.
"I don't know I kinda like the old Taylor," Nelson said.
USA Today describes the era of Reputation perfectly. "A fully-formed snapshot of a singer in love, and in control. Over the course of reputation, Swift takes ownership of her narrative in a way listeners haven't heard before. She's the predator, the person holding all the control, the gatekeeper to her own heart, flipping the script," USA Today reporter Maeve McDermott wrote.
No matter where she goes her fans always stick with her. They stick by her side through thick and thin and love her no matter what. They are extremely loyal fans.
"I am so proud of her accomplishments; past, present, and future. I love all sides she has to offer and am excited to see what this new album has to say," Obey said.
View Comments (3)
About the Contributor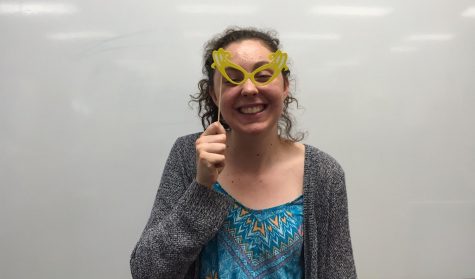 Gabi Danielson, Field Reporter
Gabi Danielson, Junior, is a field reporter for the Stillwater Pony Express where she works in the A&E department. In school, Gabi participates in...