Brooks Carroll switches to track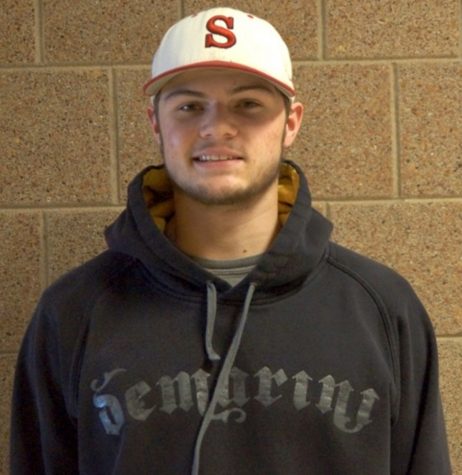 Most people know senior Brooks Carroll as a star-wide receiver for the football team, and an exceptional athlete, Carroll has committed to Bemidji State University  and plans to play D2 football there. While football is the sport he is unquestionably dedicated to, his 4.3-second forty-yard dash time is highly sought after by Stillwater's spring sport coaches. In past years, Caroll has been a valued player on the baseball team. This spring however, he has decided to switch spring sports to run track.
The baseball team will have to find someone else to fill in for Caroll's well-known quickness. Carroll was a valued base stealer and was watched closely as he was a serious threat to opponents when he got on base, Senior baseball player Jeff Wallace said, "Brooks was really important to the team. He was really fast, and he was a great leader in the dugout."
The baseball team will have to make some changes this year but still plans on doing well.
Carroll said, "They [the team] are going to need to find a new runner, but they've got plenty of good players, they'll be fine."
Carroll's change in spring sports came as a surprise to many because of his previous success and commitment with the baseball team. However, with his new commitment to football with Bemidji State track, it may be a good way to prepare for college.
Carroll said, "I want to get faster for college football, and I feel like I could help the school out with track, so I just decided to focus on that because I thought that would benefit me more for the future."
Speed is one of the biggest advantages Carroll has over his defenders, and he is able to outrun most defensive backs that try to guard him. Running track will  make him even faster and give him an extreme edge over his opponents.
The track team will undoubtedly take advantage of Carroll's speed and athleticism and train him for short distance sprinting and possibly verticals. Many are excited about what he will be able to bring to the team this year since he is such a talented athlete.
"Brooks joining the team will not only help him in a great way for getting ready for college football, but it will also be great for the team, because he is a very athletic kid, with speed, jumping and vertical," said senior sprinter Johnny Randazzo. "He has a lot to learn, but Brooks can handle a challenge like this." Stillwater's track team is consistently good, year after year. With the addition of Brooks Carroll, the team is hoping to do even better this year.
The switch from baseball to track is a big deal for Carroll. Most coaches of look for athletes like Carroll, no matter what sport. His quickness is highly sought after. In preparation for his rookie season playing D2 football for Bemidji State University, the Stillwater track team will be gaining a sprinter with tremendous speed, and baseball will lose a valuable athlete.
About the Contributors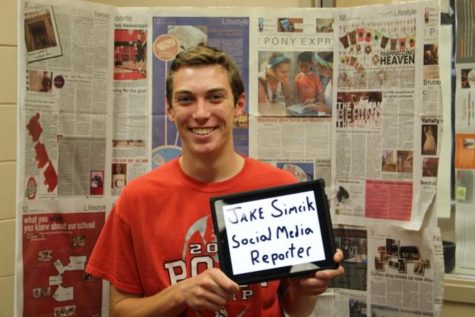 Jake Simcik, Social Media Reporter
Jake Simcik is an active student, football player and is involved in weight lifting, trap, and intramurals. In his free time he enjoys hunting fishing...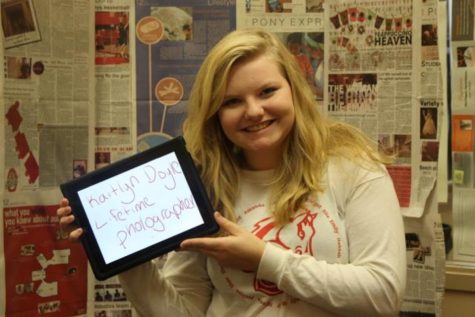 Kaitlyn Doyle, Photographer
Kaitlyn Doyle is a junior at Stillwater Area High School. In her free time she injoys reading, volunteering at Regions Hospital, playing hockey and lacrosse,...