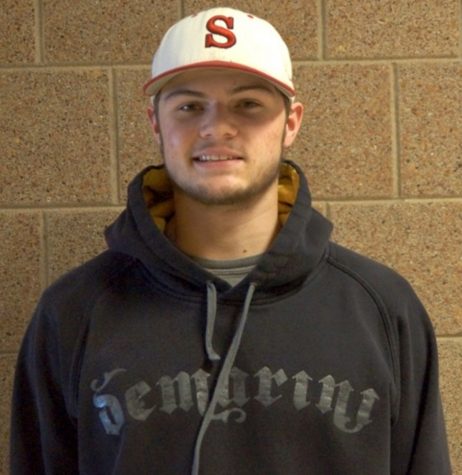 Jake Simcik, Social Media Reporter

March 26, 2015
Most people know senior Brooks Carroll as a star-wide receiver for the football team, and an exceptional athlete, Carroll has committed to Bemidji State University  and plans to play D2 football there. While football is the sport he is unquestionably dedicated to, his 4.3-second forty-yard dash...
Justin Hannasch, Team Lead Editor

February 18, 2015
Playing college sports is a rare thing. According to College Stats, 7.3 percent of boys and 7.6 percent of girls will make the commitment to go from a high school to a college sport. In fact, CBS News reports that only 2 percent of high school athletes will even get a college scholarship. On Feb. 4, the ...