Seniors Sophia Roskoski, Jackson Tweed compete in nationals
Driving down the track with a pole as long as 17 feet, the hot sun beats down on the black rubber and reflects back into the eyes of an athlete feeling the pressure of if they're making it over this time or not. The pole is planted, and soar through the air. In an instant it is over, falling back down to the pad below. Those are all the motions seniors Jackson Tweed and Sophie Roskoski go through when competing in their main track and field event, pole vaulting.
Both of them recently returned from competing in New Balance Nationals March 9-12 in Boston, Massachusetts, where they competed in vaulting over the course of three days. Not only did Tweed and Roskoski have large amounts of high school success this past year with being at a national level, but they also both committed to Western Kentucky University to transfer their athletic abilities to college.
"I was super nervous because you are on the biggest stage you will ever be on … but it is kind of one of those things where you have to realize it is just you up there," Tweed explained, talking about the national experience.  
 When asked how she felt, Rososki stated similar emotions.
"I was around all the top athletes in the nation and there were lots of colleges watching. It was broadcast on TV and more than 10,000 people were watching."
Tweed and Roskoski started pole vaulting three years ago under the coaching of physical education teacher, Andy Olson, and biology and astrology teacher, Benjamin Straka. Both Olson and Straka picked up right away that the pair had a natural drive and skill set for the sport. Although they started at the same level as every other beginner does, Tweed and Roskoski improved greatly with just a little more training and technique tips.
"Everyone fails at pole vaulting at some point. It is how you approach the next meet after that failure that really determines the great pole vaulters," Straka said.
More specifically, Tweed was able to take a big step forward in his vaulting by simply improving his sprinting. Since half of the event is running with the pole, improving form, strength and speed with sprints will improve their overall vault.
"
"Everyone fails at pole vaulting at some point. It is how you approach the next meet after that failure that really determines the great pole vaulters."
— Benjamin Straka
When asked about what it is like to work with Tweed, Straka explained he is "one of the most driven pole vaulters" he has ever gotten to coach. "He is in a position to put himself as one of the top 10 pole vaulters of all time in the history of the Stillwater program," Straka added.
After recovering from hip surgery in 2021, Roskoski had to really step up her training in order to get where she wanted, and dreamed, to be. She continued to do significant amounts of strengthening and indoor vaulting during the winter months, including training camps and competitions throughout the summer of 2022. Getting to be on a national stage is a huge accomplishment for any athlete, even without the extra challenge of having to work through a surgery recovery. Roskoski did both.
"Sophia was not in a good place last year with her recovery from her hip and other leg stresses.  She has taken more time to recover and is in great shape coming into this season … she is handling it well so far and it shows with her outstanding performances in her first track meet," Olson, her main track coach, said.
Due to the sport being so competitive, national competitions only consist of about 50 pole vault athletes from around the country. This makes the act of solely just making it there extremely impressive. Tweed achieved this by getting over the 14-foot mark this past summer, and Roskoski qualified through her indoor height personal record of 11′ 7 1/2″. These are both very impressive heights to hit at any age, let alone 17.
"I always tell people it looks super hard. But the minute I started doing it, I fell in love with it," Tweed said.
The love for the sport has carried Rososki and Tweed to state podiums, New Balance Nationals, and now, off to one of the top D1 pole vaulting colleges in the nation to continue to show the rest of the country what they have worked so hard for. Both are very determined to make their last high school track season the best yet, and according to Olson, "the sky is the limit".
Leave a Comment
About the Contributors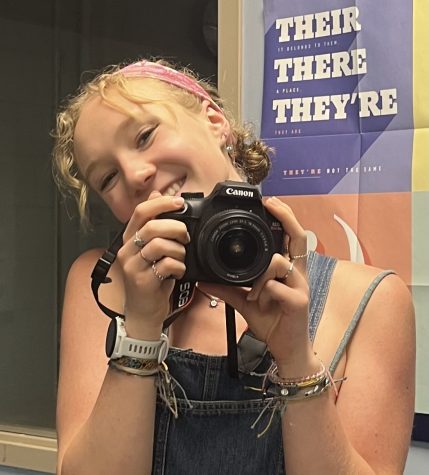 Bailey Holmes, Photography Editor-in-Chief
Senior Bailey Holmes is an outdoor lover, adventure seeker, and avid Nordic ski racer. She loves expressing her thoughts and opinions through words, which...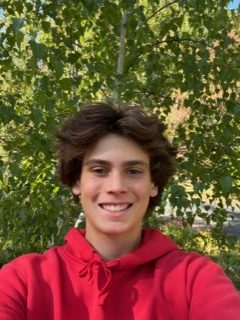 Garin Warner, Podcast and Distribution Reporter
Hello my name is Garin Warner, I am an 11th grader and I am a podcast and distribution reporter. I play soccer all year round for a club team and for high...