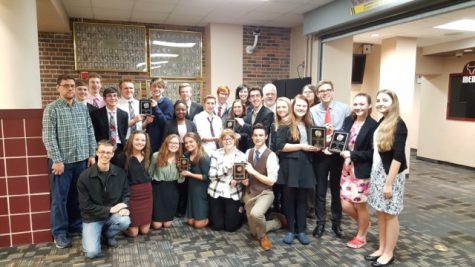 Press Release by Corey Quick

December 5, 2016
The Stillwater Area High School Classic Debate team, coached by Laura Hammond and Corey Quick, competed in the state tournament Dec. 2-3, at South St. Paul High School.  Students, who came from fifteen schools around the state, debated the topic of increasing US military presence in the South Chin...
Jared Dean, News Anchor

April 28, 2016
The Track and Field teams are sprinting into the season with high expectations. The team is proud of their high rank. The team broke records last year in 110 hurdles and the 4x1 records that may be difficult to match. Despite this, the team's goal still remains the same; to go to the state tournament...