Alpine ski season starts with eyes on State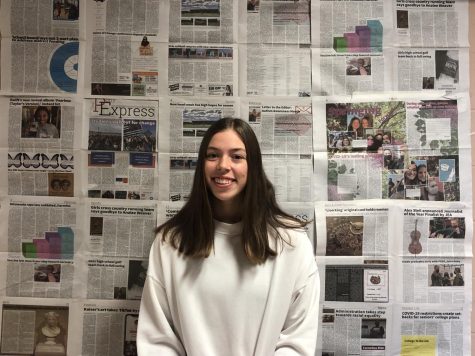 More stories from Lauren Guinee
"Last year, we took second at state both guys and girls. So I think that's definitely a motivation because we came so close to winning it," Jack Hoye, senior team captain said.
Alpine is entering this season with high hopes of taking first. They have been doing dryland practices since Nov. 15 and will transition to the hill starting the week of Dec. 6.
Last season, the skiers were assigned pods to help maintain social distancing throughout the team. This made it hard to create a team aspect, especially for the newer skiers on the team. This year, the captains are working extra hard to bring back that environment and house a more unified team among JV and varsity.
"Last year, because of COVID we couldn't really get to know anyone who wasn't our age and so I'm really excited as a captain to just get to know the new kids and make them feel welcome like I did," Stella Cockson, senior team captain explained.
The team works together to encourage each other and push each other to be as best as they can be. Many have the mindset that if one person can get better the whole team will improve. This helps build the team up and motivates the team to develop their skills.
"It's just kind of like a big family and we all push each other to do better and be the best that we can be," junior Bella Helke said. This team dynamic makes skiers feel comfortable and welcome.
"
It's just kind of like a big family and we all push each other to do better and be the best that we can be."
— Bella Helke
The team is preparing to be fairly competitive this season. The team was switched into a new section, creating some new competition. The new section has higher-level teams which will make it harder for the team to get to State. This, however, will not deter their goal of taking home first.
"Our section got moved so it's a little bit more competitive this year. So, I'm hoping we'll make it to state again," Cockson said.
The alpine team is thankful to have the level of coaching that they do. The team has a really strong coaching staff that is committed to strengthening and improving each and every skier. This coaching staff includes head coach Kevin Neubauer and countless other assistant coaches
Hoye is grateful to have, "really good coaches that definitely push you." The coaching staff is a big contributor to the success of the team.
Each season, the team must adapt to the different weather and snow conditions and learn how to race as best they can, despite less than ideal snow conditions. Much of the time the team will be skiing on fake snow, which the skiers become very used to.
Hoye and Helke both agree that the team has gotten fairly used to the fake snow, although real snow is much preferred for performance. Hoye added that the team should have been on the hill the week after Thanksgiving, but unfortunately hill practices were postponed due to the lack of snow giving the team a later start.
Losing last year's seniors and gaining new skiers will impact the energy of the team this season. Eighth grader Rose Kubiak is a newer skier that will bring young strength to the team. The team must work to continue to team build and grow closer together.
"[Last year's seniors] brought a different kind of energy. It's just creating a new cycle of different people. When new people enter, it is also good," freshman Ainsley Smith said.
The team will continue to practice at Afton Alps ski resort to prepare for their first race on Jan. 4 and will compete in 5 separate conference races. They will compete at sections on Feb. 9 in hopes of making it to the state meet on Feb. 18.
View Comments (3)
About the Contributor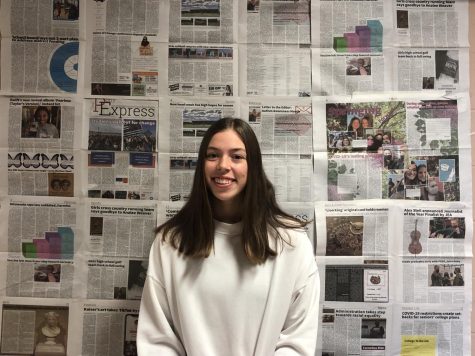 Lauren Guinee, Business Editor and Copy Editor
My name is Lauren Guinee and I am a junior. I am a business editor and copy editor for the Pony Express. I am on the synchronized swimming team and I also...