16 and 17 years olds are allowed to get the COVID vaccine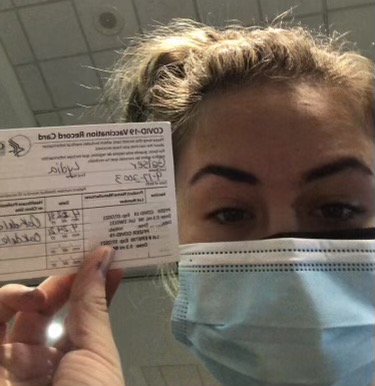 After almost a year of the spread of COVID-19 and the struggles that go along with it, the first ever vaccine was administered in December of 2020. Sandra Lindsey was a nurse and a healthcare worker who was the first ever person in the United States to receive the COVID-19 vaccine. After that it spread like wildfire and shortly after that most of those 18 and up were receiving it as well. 
In early 2021, the release of the Pfizer vaccine allowed 16 and 17-year-olds to receive their share of the COVID-19 vaccine. There were many mixed emotions between parents to try and decipher whether or not this vaccine was safe, considering the short time it was produced.
"My parents took a couple days to ponder it, but in the end they thought it was a good idea and allowed me to get it," junior Hailey Schuster explained. 
Side effects are very prevalent in vaccines and shots in anyone who receives any of the sort. There has been a lot of talk about the vaccine and its after effects. Some examples would be fatigue, muscle pain, nausea, fever and more severe things like blood clots.
"I had no side effects or after effects at all due to the vaccine," Schuster said.
All people's bodies are different so the way that the vaccine affects someone else might not affect another person in the same way. People have notably reacted differently to the shots and it has varied from person to person.
"
Although I received the vaccine, I believe that it should not be mandated, everyone has the ability to choose so I don't believe it should be forced upon anyone."
— Tammy Saeger
Junior Lydia Geiser recounted the time after her shot when she was affected, "Immediately after the shot and a couple days after I didn't feel sick but I had a volleyball tournament one day it hit me and my body was very sore and I felt nauseous."
With the mass amount of Americans and people all around the world receiving the vaccine, there is talk about it being mandated in the United States,.
"Although I received the vaccine, I believe that it should not be mandated, everyone has the ability to choose so I don't believe it should be forced upon anyone," parent Tammy Saeger explained.
Not only are people who work in healthcare receiving the vaccine, but just normal civilians as well in order to get back to normal life. 
There are many possible reasons why someone would choose to receive the vaccine. "I chose to get the vaccine because I wanted to continue to to work and make others safe around me and make me safe as well," Gieser explained.
"I received the Covid vaccine because I wanted to feel more safe against the spread and hopefully play my part in stopping it and getting rid of it once and for all," Schuster said.
As of April 21, almost 40 percent of America's population has been vaccinated; that is roughly 132 million who have at least received their first dose of the vaccine. As time goes on most are expected to receive the vaccine by late 2021 and it's only on the incline from here some sources say.
Whether or not it is acceptable for a 16-year-old or 17-year-old to receive the vaccine is solely up to the parent of the child receiving it. The U.S. is attempting to get as many Americans vaccinated as possible, for the Pfizer vaccine for younger adolescence is doing just that.
Leave a Comment
About the Contributor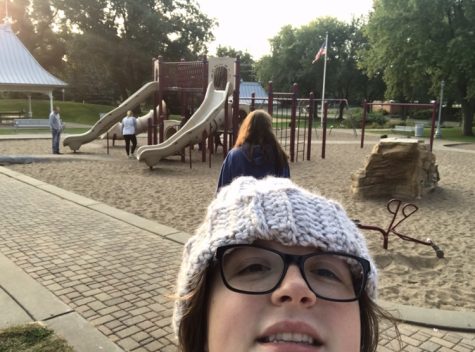 Josie Crombie
My name is Josie Crombie and I am in 11th grade and I am Broadcast Editor/Field Reporter. I work a lot and I like playing all sports. I love my family...