Girls softball returns with new season underway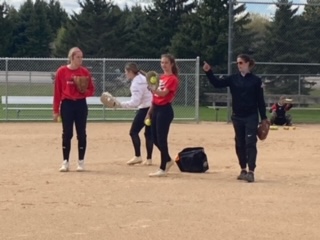 Girls softball has returned to SAHS, albeit with minor differences. 
"It's changed because we need to wear masks, of course, although yesterday that just changed and now we don't have to wear them when we're practicing or competing outside," coach Angie Ryan explained. "It's also [different] because of social distancing, just trying to keep six feet apart at all times."
With these new conditions and the year-long hiatus, it would make sense if their numbers dropped. Still, no matter how long the break and how much changes, the players remain devoted.
"I don't know of anyone who didn't come back after the pandemic…and actually, we have two ninth grade teams filled with student athletes from seventh, eighth, ninth and tenth grades," Ryan said. "We haven't had two ninth grade teams as part of the program for a long time." 
This is Ryan's first year as the head coach at Stillwater, but she did serve as the assistant coach from the 2018 season onward. She  enjoyed it a lot, especially the connection she feels with her players.
"I love my players," Ryan said. "They're great people, they work really hard. I wouldn't do this unless I really enjoyed working with young women."
"
I love my players. They're great people, they work really hard. I wouldn't do this unless I really enjoyed working with young women."
— Angie Ryan
The players in turn love working with her. They do a lot of activities outside the games, and are all good friends. All of that only made the loss of the last season more devastating.
"Losing the 2020 season [to Covid] was really disappointing," senior Allison Benning explained. "I was so excited to be with my team and hopefully make another run for the state championship. However, that's in the past, and now my focus is on this season."
The season is well underway, with only four games left against Park, Mounds View and Woodbury at Stillwater, and East Ridge on their own turf. Things have been going well, giving the team a lot of ambition for this year.
"We want to win the conference championship, and we do that by playing consistently everyday, and showing up for every pitch, (being) mentally in the moment," Ryan explained. "We're in section 444A, and we want to win that, and then we want to win the state championship."
 Making the most out of this time is important, because for seniors it will be their last.
"I've thought about playing professionally after college, but I think as of right now I want to pursue a job or internship," Benning added.
Most players are following Ryan's advice—being mentally in the moment, not angry about the last year's loss, or worrying excessively about what the future has in store. They will focus on playing their hardest and having fun right here and now.
Benning summed up much of the team's sentiment: "It feels great to be back with my teammates this year. I was really excited for the season and couldn't be happier now that we're playing."
About the Writer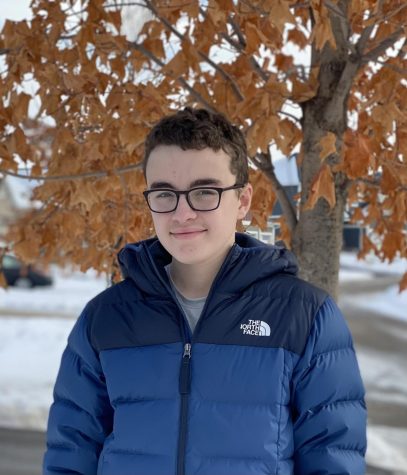 Joshua Bove, Online Editor
My name is Joshua Bove. I'm in 11th grade, and my position in the newspaper is Online Editor. I'm also in the drama club and theatre tech. I enjoy reading,...