Isolation during COVID-19 affects mental health
COVID-19 has been a threat to the U.S. since January. As a precaution to keep us all safe, Governor Tim Walz placed a stay at home order from March 27 to April 10. However, since Minnesota was doing well flattening the curve, it was extended to May 24. Due to all of this time spent indoors and away from other people, mental health issues and concerns have started to climb.
Statewide, people are advised to stay at home during this crisis. However, for many, being at home all the time is not beneficial. People, nationwide, are going through a traumatic experience that is taking the form of isolation, depression, anxiety and hopelessness.
 "Not being able to go to places is really rough. I just feel like I lack freedom just because I'm stuck at home all the time," junior Hevani Kavapalu said. 
Due to every nonessential store and some public places being closed, the probability of people's physical and mental health concerns are increasing. Currently, people are unable to go out to gyms or parks. Also, people are struggling mentally from the lack of face to face socialization and physical connection. 
"
Not being able to go to places is really rough. I just feel like I lack freedom just because I'm stuck at home all the time."
— Hevani Kavapalu
"Physically I've been able to focus a lot more on exercising at home, yet it's difficult as people in my neighborhood frown upon going for a run or walking my dog. Mentally, in the beginning, I kinda felt like I was going mad, but I got friends and a girlfriend to talk to. You kind of have to get creative during these times," junior Carter Nodes explained. 
Being in quarantine with preexisting mental health issues can be challenging. Over 5.5 million people in Minnesota live with mental health issues; it is no surprise they will be hit with these effects the worst. These are ways those who are struggling can keep themselves safe and busy.
"Being able to get stuff done along with giving yourself tasks to do. If you have a dog take him for a walk, if you have a cat pet your cat, do stupid tricks for your goldfish if you have one," Nodes said. "Whatever you do, keep yourself busy, then that downtime you have will be so much more beneficial." 
Kavalapu stated she is hoping for the flow of things to return to normal once quarantine is over. She feels it is going to be hard for her personally to go back on being productive. Not only with her own struggles, but with society's as well from the pandemic. Kavalapu simply wants things to go back in an easy and stress-free way. 
Nationwide, people are suffering from this pandemic. No matter what, keeping a positive mind and oneself busy is a key point to stay safe. COVID-19 is a serious virus and must be taken with caution, but that does not end how people are affected by this issue going on.
About the Writer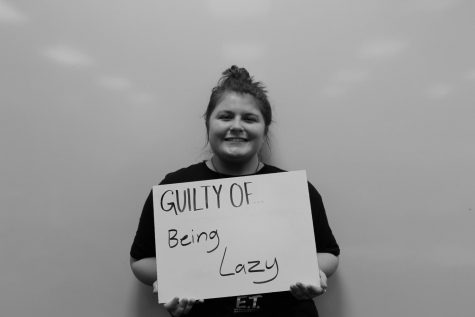 Ciara Kessel, Broadcast Camera Editor
Junior, Ciara Kessel reporting for duty. I am the cameraman on the broadcast team. I'm part of newspaper, I am a competitive dancer, and a competitive...