Administration implements new changes to high school parking lot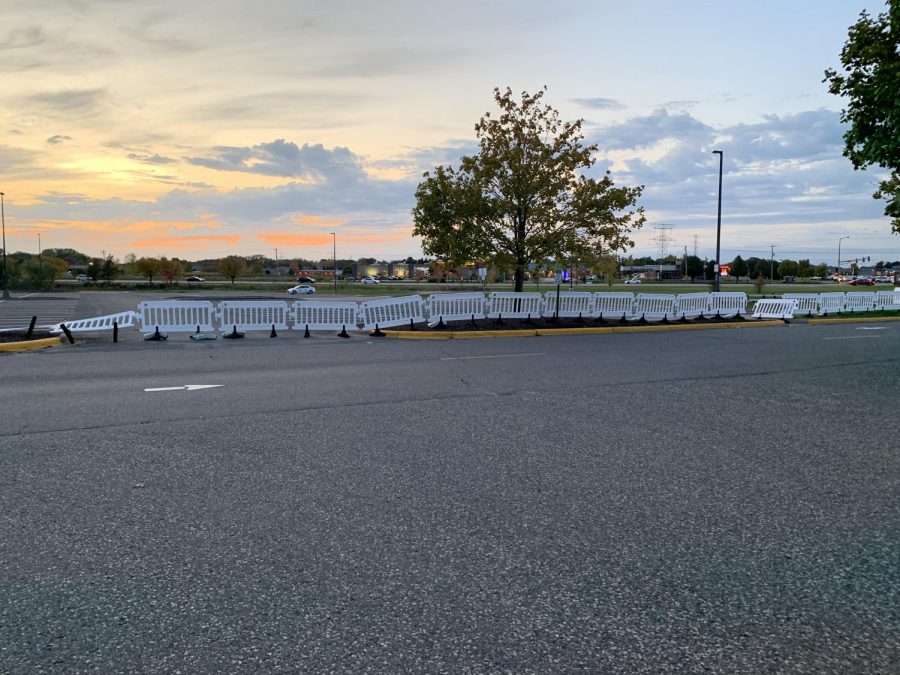 Stillwater Area High School modified its parking lot this year to better traffic flow in and out of the school parking lot. By modifying this, students are getting out of the parking lot later, but parents benefit from the development of the new drop off zone.
SAHS had an independent company come out to the school and study the parking lot. The school took their recommendations into consideration. Everything is focused on safety when it came to making changes. 
"Oak Park Heights has to approve everything that we change, so we have limitations as to what we can and cannot do," Assistant Principal Shelly Phernetton said.
The school administration also had former students give recommendations for the parking lot. The new parking lot situation has improved traffic flow and has impacted the amount of time buses take getting in and out of the school.
"Safety is the most important thing to us and for our students," Phernetton said.
Everything has been working out just how administration expected. They are still taking things into consideration before making them permanent. They also want a student thought platform where people can exchange thoughts and communicate with the school better.
"Without communication, things get lost in translation. That is why it is important to hear everyone's opinion so we can resolve these issues," Phernetton said.
Students who get into trouble with moving fences or barricades, gives SAHS an opportunity to talk to students and get good feedback from the students who are causing problems by hearing their side of the story. All penalties depend on the circumstances. 
"
Safety is the most important thing to us and for our students"
— Shelly Phernetton
"The barricades are not upsetting to me, but they don't work as efficiently as some may think. It still takes too long to get in and out of the school in the afternoon. Getting in line takes a while to get into, I think there are more effective ways to set up the parking lot," junior Konner Tobias said.
There are so many cars and so many people come into the parking lot at one time. With limited access to the school, it can be hard to get through the parking lot at the end of each school day. There is always security out in the parking lot blocking traffic for the buses and monitoring out in the parking lot to ensure that people get through safely and efficiently.
"And it actually works for the most part it works. Was it perfect? Nope, there's still people cutting through but overall, we've had more compliments than we have complaints," Officer Lindsey Paradise said.
A month before school started, administration contacted Paradise and her chief and asked for their recommendations for changes to their plan at that point in time. On the city side of things, the city has regulations within their businesses, if they're allowed to put these barriers up, make sure that it is up to code for the city regulation.
"So that was the goal of planning, it was to keep the traffic flowing without that merge right away when you come in, and safety was our biggest concern," Paradise said.
There have been many changes to the SAHS parking lot many of those changes include an increase in security, better flow of traffic into the school and a safer layout.
About the Contributor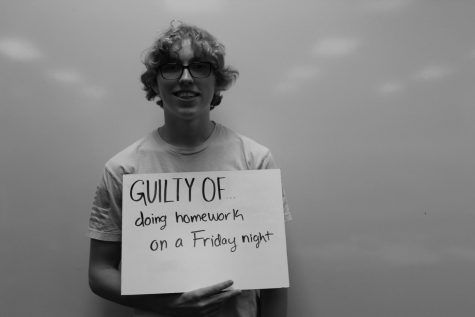 Gunnar Johnson, Copy Editor
Gunnar Johnson is a junior at Stillwater Area High School. He plays the guitar and works in the warming house at the Oak Park Heights Outdoor Skating Rink....