Wellness Center staff lend a helping hand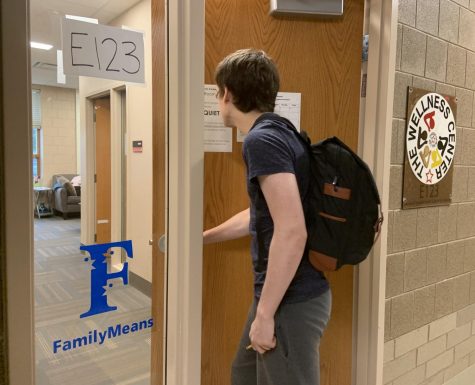 Nestled in the hustle and bustle of the crowded halls of high school hides a place of peace and clarity that many tend to overlook. A quiet place free of judgement and the stresses of everyday life, the Wellness Center is a safe haven for anyone looking to take a moment to take care of themselves.
With passionate staff with a wide ray of expertise- whether that is mental health professionals Nora Eiseland and Alex Maas, or Chemical Health specialist Julia Geigle,- there is truly someone for everyone to connect with.
The Wellness Center is open to students of all backgrounds and experiences, no matter who or what someone is going through. The Center bills insurance for ongoing sessions and works with students and families to arrange payment plans that work for every individual, so that absolutely anyone can get the help they need.
"Whether you're struggling or not," Cognitive Behavioral Therapist Alex Maas explained, "if you have a heartbeat, talking to somebody that you connect and vibe with in a therapeutic setting is going to be helpful." 
Maas is new this year to the staff at the Center, and is incredibly excited to work and connect with students.
"My hope is to like, help change the face of mental health for young people… just like, have it be a different flavor," said the St. Mary's graduate.
High school can be a stressful environment for many students, with research from Frontiers in Psychology finding that 49 percent of students reported feeling "a great deal of stress" on a daily basis at school. Twenty-six percent noted that they had been diagnosed with depression, which is over four times the national average of 6 percent. A high school with mental health center is what provides extra support for emotionally struggling students.
"We don't teach kids how to navigate their emotional landscape, how to best address conflict in interpersonal relationships, how to understand how your own brain is growing and changing," Nora Eiseland said, "We don't teach that stuff, and I think that's some of the most important stuff in life," Eiseland added.
The Wellness Center's purpose is to offer an opportunity to learn emotional lessons and self help strategies, and the staff at the center are ecstatic to help out. The center's staff are licensed professionals with experience, education and a sincere passion to help students. 
Julia Geigle spoke excitedly about her career and her six years in the wellness center. Geigle explained her favorite part of her job.
"I think of actually, just people sitting across from me, and having them saying things like, 'You know what? I actually like who I am, I can actually look in the mirror and like who's looking back,'" Geigle said. "I love humans, and I love humanity," she added with a smile.
It is this genuine passion and desire to help others that reflects positively in their work, and senior Rowan Bell-Myers can vouch for that. Rowan meets with licensed marriage and family therapist, Nora Eiseland during the school year. 
"She's a really, really nice, genuine person, and kind of just sort of wears everything on her sleeve. And for that, I really respect her. She's just a very generally nice, heartfelt, cool person who you would really want to talk to, I feel," Bell-Myers stated.
There are plenty of things that the staff want students to know, not only about the wellness center, but in life.
"
If you have a heartbeat, talking to somebody that you connect and vibe with in a therapeutic setting is going to be helpful."
— Alex Maas
"Think of therapy as an opportunity to really explore yourself," Eiseland said. "It's a chance to be quiet with you to really dig into how you operate and how you what what it is you want to change or feel better about to work on," she added.
"The first thing I always tell any of my clients is that I provide therapy like Alex- and if you don't like me, or we don't vibe, or I'm not giving you the support you need- that doesn't mean that therapy doesn't work. It just means that like, somebody else might be able to support you better. So just like have an open mind," Maas said.
"No matter what it is that you are going through, no matter what pain it is, no matter what behavior you're doing, you never have to figure it out by yourself," Geigle said. 
The Wellness center is open every weekday in room E123. Students are encouraged to set up an appointment at any time with their school counselor, as the staff are hopeful to meet and work with students this year to help them through anything they need. They hope to provide an opportunity for every client's personal growth and change.
Maas said, "Things can always be different. Therapy is always available, help is always available. No matter how hopeless things can feel, at any point, again, it's possible for things to be different." 
About the Contributor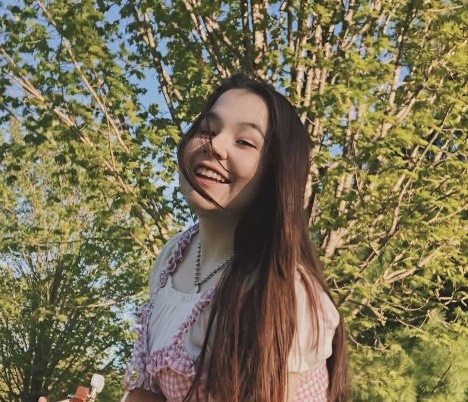 Olivia Bystrom, Broadcast Editor-in-Chief
My name is Olivia Joleena Bystrom and I'm a senior Broadcast Editor-in-Chief this year. Outside of the Pony Express, I participate in theatre and the Stillwater...