Broad Spectrum opens mind to new ideas
"There are people who are really hateful in the world, who judge people off of their gender, sexual orientation, race and more. We want to be able to use all those as creativity, and as an outlet for kids to feel safe," junior Khadro Mohamed said.
Broad Spectrum is a club of students who are particularly a podcast team. They began to meet in October and have two different groups that meet every Wednesday and Thursday. It is a club of a variety of culturally diverse students.
A couple leaders involved in the team are juniors Millie Osei and Khadro Mohamed. Osei's role as a leader is to help bring everybody together, combine everybody's ideas into one overall topic and help bring the storylines together. Mohamed's role is to create the team's agenda of what they need to get done for the week. Also, she contributes to what goes on with the podcast the team creates.
There are two main coordinators involved as well: Coordinator of Equity and Integration, Eric Anderson, along with Executive Producer of the podcast and writing mentor, Stephani Atkins. They have strong beliefs that the club will impact the lives of students who join in positive ways.
"I hope that the students on the Broad Spectrum team feel empowered to voice the stories they want to tell and that in sharing their narratives, the audience experiences the empathy and understanding for student experience that only storytelling can bring," Atkins said.
The Broad Spectrum team create podcasts. These podcasts are made through a nonprofit called StoryArk, which empowers young voices. For the last two years, Stillwater Area Public School's Office of Equity and Integration has been working with StoryArk. Originally, it had only involved Latino and Native American students, however they have recently decided to include students from Africa and the Middle East in a similar process. The first idea to get these students involved was initiated by A.V.I.D. teacher, Brandon Maxwell. From there,  the idea evolved into an actual club.
"It is my belief that as educators and community members we must strive to see, serve and support all of our students and their families. The Association of Minnesota believes so strongly in this idea, that they collaborated with communities across to state in developing Reimagine Minnesota, a collective commitment to creating lasting equity and excellence in education for all of our students," Anderson said.
The team creates podcasts and acting seminars. The podcasts are storylines based off diverse realistic topics and situations. The members sift through their ideas until they decide on general topics for each episode in the podcast. They decide by the majority vote of what the students want to talk about. There are writers, directors and note takers. The acting portion is similar to the topics of the podcasts, but help the students with their acting skills and use of their voices. They even have professional acting coaches who come in to help them achieve their goals. All podcasts and acting seminars are uploaded onto StoryArk.
"We as leaders will help everybody to become better at podcasting and speaking, and using their voices to help the world," Osei said.
Atkins added that she has seen the impact podcasting has had, not just on the students who create the episodes, but also the audience that experiences the story and grows in empathy and understanding.
The Broad Spectrum club includes people of all demographics. The team creates topics off of the everyday struggles these people face. It incorporates racism, colorism within the black community, homophobia, transphobia and more. They are a inclusive group of all perspectives and struggles within society.
Osei said that the club "helps bring culturally diverse people together, and for people to understand about certain situations that are happening in our world right now."
"It is helpful to students, because sometimes people don't have a voice, and will just go on existing…what I love most about the club is that you can get to see all the different people in this school, and all their inputs on current events, like things they have experienced. I feel like it's a really cool way just to educate yourself and also connect with people," Mohamed said.
The group will grow their team in hopes of making an impact in all student's lives. They will continue to create their podcasts and seminars every Wednesday and Thursday in hopes of opening people's minds up to the beauty of diversity in the world.
About the Contributor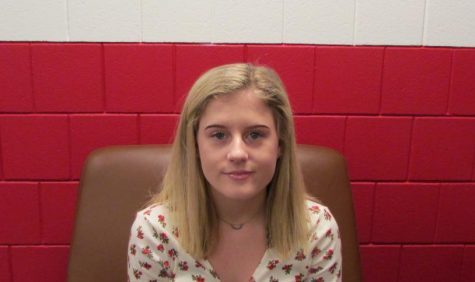 Sierra Hippel, Distribution Reporter
Hi, my name is Sierra Hippel, I'm a junior and am a Distribution Reporter for the Pony Express. I love listening to music, watching movies, and being with...