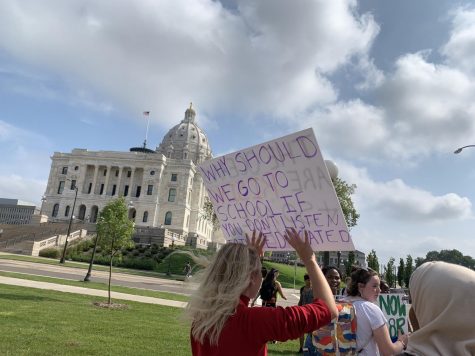 Hazel Flock, Layout Editor-in-Chief

November 25, 2019
President Trump announced that the U.S. will formally leave the Paris Climate Agreement Nov. 4. After proposing a withdrawal in 2017, Trump was told the U.S. must remain in the agreement and actively participate for three years. The decision to withdraw from the agreement will not only negatively affect...

Sierra Hippel, Distribution Reporter

April 5, 2019
"There are people who are really hateful in the world, who judge people off of their gender, sexual orientation, race and more. We want to be able to use all those as creativity, and as an outlet for kids to feel safe," junior Khadro Mohamed said. Broad Spectrum is a club of students who are particularly...