Girls golf tees off, eyes on state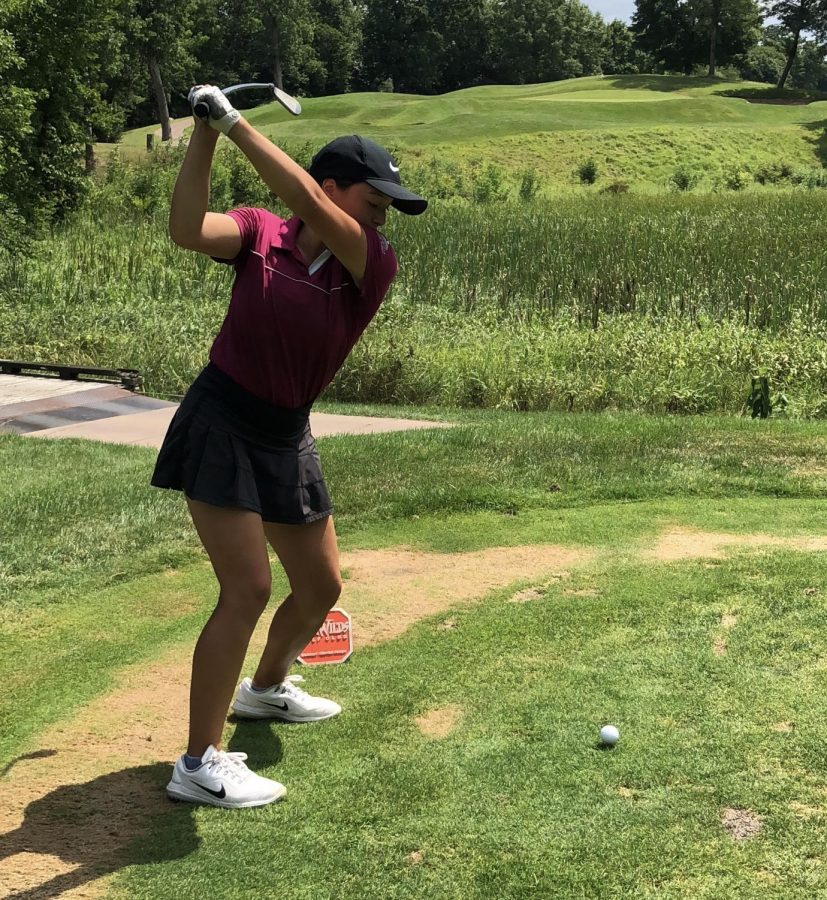 The girls golf started after ending the season last year going to State. Practices are held at Oak Glen Golf Course, Monday through Friday from 3-5 p.m. The golf team compete in invitational tournaments and matches against multiple schools throughout their season.
The head coach of the team is Peter Deeg assisted by coaches Chad Bischoff and Don Gettinger. The captains are seniors, Maria Vincent, Caitlyn Garrity and Emily Fjestad.
The team's first meet is on April 16, at River Oaks Golf Course. They will compete against Cretin-Derham Hall, East Ridge, Forest Lake, Mounds View, Roseville, White Bear Lake, Woodbury and Park.
Sophomore Peighton Lynskey said, "We are all very excited for the season to start again."
Last season, the girls golf team went to State and competed at Bunker Hills Golf Club. Girls golf competed in the morning and boys golf competed in the afternoon wave on June 12-13 of last year.
Sophomore Savannah Vincent said, "State was really fun because we worked so hard for it. The past year we were really disappointed to not make it, but it gave us a lot of drive to make it the next season."
During the season, the varsity golfers have to miss school to compete in matches. The matches can be in the morning and can take up most of the day. Depending on the match, 9-holes take around three hours and 18-holes take up the whole day.
"
I missed a lot of school because our matches have to be in the morning. Last year, I missed the first day of finals for sections."
— Savannah Vincent
Vincent said, "I missed a lot of school because our matches have to be in the morning. Last year, I missed the first day of finals for sections."
From driving to putting, golf requires focus and determination. At State, the top golfers compete representing the school, but place individually. Junior Catherine Monty placed the highest individually for girls golf, placing 28th out of 87 last season at State.
Deeg said, "You have to play an individual sport that requires a lot of mental toughness, yet combine that with a team effort. It is a great lifelong sport!"
Golf had to deal with changing environmental conditions during their golf season. Snow and rain impacted the golf courses terrain changing the schedule for matches and the weather determined whether practice was held indoors. The snow caused the golf team to cancel their first few matches and delay others.
Deeg said, "The weather has a significant impact, you typically don't score as well in windy/cold/rainy weather as you do during the summer.  This can impact a player mentally, but the beauty is that each and every player has to compete in the exact same weather, so the girls need to remember that to keep grinding till the end."
Vincent said, "It will take hard work, but after going last year, it is hard not to want to go again and do better than before."
About the Contributor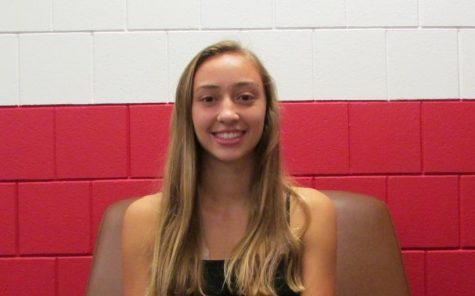 Elle Sprenger, Social Media Editor
Hi my name is Elle Sprenger. I am a junior, and a Social Media Editor for the Pony Express. I play volleyball for the high school. I love dogs, animals,...