Springer's students teach community technology skills
Computer Science teacher Nicholas Springer recently brought a group of students to Community Thread to help senior citizens with technology questions. He met a few students on March 6 to discuss their plan of action. Springer's plan for the future is to expand this activity into helping all community members, not just senior citizens.
Community Thread is a resource for adult assistants in the community: senior citizens and community members. Community Thread approached Springer and proposed he bring in students to help the elders with technology questions, so they can contact their family with ease.
A spark for the community
Springer was approached by an idea that would interest students and people in the community. The students were excited to start something new for the community. These students were able to help continue to teach technology to the elders; this would help communication evolve with the strengthening of their skills.
"We were actually approached by Community Thread last spring, and they said, 'We have senior citizens, and we have community members that just need help with technology, this might be a great experience.' My initial thought was, 'Awesome' because our kids teaching technology is going to heighten their skills," Springer said.
As Springer met with a group of students who wanted to volunteer at Community Thread, he decided this project was going to be a great experience for both parties. The purpose of the students to teach technology was to connect the two generations together, so there is not a communication barrier.
Springer said, "I guess the bigger purpose is that it's kind of a win-win situation for both the senior citizens and my students."
Students from around the school came together to explore something they thought was a good experience. They also joined Springer's group to have fun with learning something new, while teaching something new as well.
Junior Juliauna Belisle said, "One of my friends said they were going to a thing and wanted me to come with because she thought I would enjoy it and I did."
The students who went to Community Thread had a great time interacting with the community members. The conversation was strong and impactful, while the students and community members were learning new things.
"I looked around at my peers and they were all smiling," Belisle said. "The senior citizens were happy because they were proud they could do it on their own."
"
The senior citizens were happy because they were proud they could do it on their own."
— Juliauna Belisle
Technology is evolving
Technology is developing rapidly. Senior citizens who were at the event were confused because they grew up in a world where technology was not that strong and since technology has evolved, they have found it difficult to adapt.
 "Just think about it, living in a world where there wasn't a phone and then now where a phone is deeply a part of your life – it's overwhelming," Springer explained.
Technology's way of communicating is a lot different than years before. Now there are apps, texting and video calling to speak to people around the world.
Elektrarna said, "People now spend more time on these sites sharing their status, photos, videos and more, and less talking on mobile phones verbally."
In this experience, Springer wanted the students to learn more about teaching technology in different ways other than just one specific way because it would develop stronger skills.
"It's nice to see the students teaching because that's a higher level of learning. I like seeing everything work out for them," Springer added.
Senior citizens wanted to learn about this new world and use it to communicate. With Springer and his student's help, they succeeded.
About the Contributor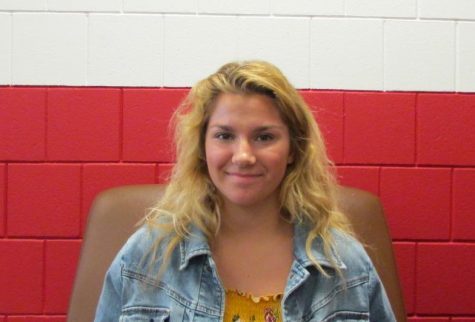 Jordyn Le Vasseur, Layout Editor
Hi, my name is Jordyn Le Vasseur. I am a junior this year and a layout editor for Pony Express. I love playing volleyball and hanging out with my friends....