Retired educators hold first ever Sweetheart Ball for school safety
The jazzy richness of a saxophone filled The Grand as a brother and sister danced together in a giggly, bumbling embrace. Parents, the jazz band, and attending adults looked on with cameras and smiles as the pair stumbled about.
The children were some of the youngest members in attendance at the "Sweetheart Ball" hosted by the Stillwater Area Retired Educators Association at The Grand Banquet Hall Feb. 9. Proceeds raised by the event will be used to improve security in district schools, starting with the high school.
"Keep Our Sweethearts Safe"
Peggy Rantanen, chair for the event, said that there have been incidents at the high school of students propping open exterior doors, putting students and staff at risk. After the shooting in Parkland, Fla. on Valentine's Day 2018, Rantanen met with Superintendent Denise Pontrelli to discuss ways the SAREA could help protect their former students.
"
Even though we're not teaching children at this time, we still have never lost our love for kids."
— Peggy Rantanen
"We thought we wanted to have something fun to raise money for the serious matter," Rantanen explained.
The Grand Banquet Hall was dressed to the nines for the event. White tables with heart-shaped chocolates arranged around candles decorated with diamonds and hearts complemented the carefully positioned silent auction tables. There were items for all manner of tastes from handmade quilts to a football signed by Minnesota Viking David Morgan. Silent auction tickets were sold for $1 each or 15 for $10.
Someone could buy one ticket for $1, "and it could get drawn out and they would get that football for $1," Rantanen said.
The jazz band, conducted by Dennis Lindsay, provided music during the cocktail hour and dinner portions of the night. Rantanen said the group has been working on dance music recently. They began with a small combo group featuring trumpet, saxophone, upright bass and drum set and finished their performance with the larger jazz ensemble. A professional group finished up the night with dancing.
Inspired by national tragedy to improve safety locally
All proceeds from the event will be put towards installing alarm systems in schools to alert administration that an exterior door is not shut and secured. Much has been done in recent years to improve security around district schools from installing double sets of doors to the new early morning passes, however, the SAREA hopes this is just the beginning.
"They've done a lot of school security measures to all of the schools, but they are lacking in this alarm system. So that's our start and we will go from there," Rantanen said.
Though the weather was not on their side in the weeks leading up to the event, making it difficult to get the word out about reservations, it is clear that the heart and drive are strong in the SAREA to protect their former students.
"Even though we're not teaching children at this time, we still have never lost our love for kids," Rantanen said.
About the Contributor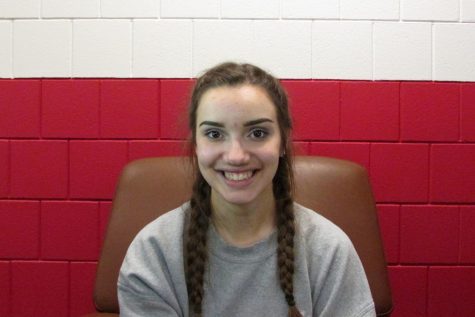 Hannah Sween, Editor-in-Chief
Hannah Sween is a senior and a Print Editor-in-Chief for the Stillwater Pony Express. She is also the Editor-in-Chief of The Boom Site Literary Magazine....