La Carreta restaurant, more than traditional Mexican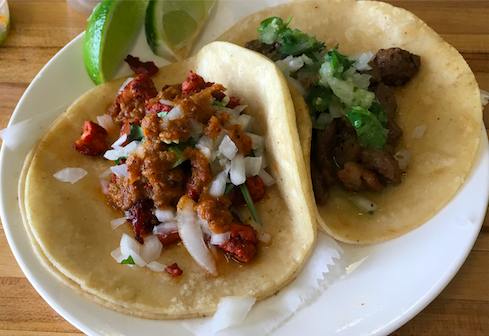 A new restaurant in Stillwater has arrived.  Located on Market Drive where the Meet Market formerly was, La Carreta Authentic Mexican restaurant is a place raving about.  When walking into La Carreta, one should notice the menu.  Most customers may look at the menu and see items they have never seen before.  The reason they may look unfamiliar to some costumers is because one theme La Carreta tries to express is authentic Mexican food.
Around two months ago, manager Fernando Flores opened his doors and started giving people in the area the opportunity to have authentic Mexican cuisine without having to go far.  He made sure of this authenticity by doing things most restaurants do not accomplish, including making tortillas homemade.  La Carreta also serves authentic dishes that other restaurants do not serve, such as Huaraches and Chilaquiles among others.
"You go to other Mexican restaurants around the area, you don't have authentic Mexican food.  You get tacos there, they add ingredients, such as  extra cheese," Flores said.
The tacos served there are phenomenal.  The homemade tortillas have just the right amount of chewy and heartiness to it so it would flow with the salsa and meat.  The texture varied from meat to meat, with Lengua as the softest and Asada as the most tender.  Meats included pastor (marinated pork), asada (beef), carnitas (pork) and lengua (tongue) among other options.  The taco price is a little more expensive than fast food restaurants coming in at $2.75, but it is definitely worth the extra dollar.
"
Authentic Mexican! Originally from San Antonio, TX, I've found it tough to find excellent Mexican food in Minnesota. La Carreta nails it."
— Brad Hallett
"The tacos could have been the best ever, including visits to Mexico," said Leah N on her Yelp review.
Alambres are also blows away every expectation, which is fajita ingredients with some cheese and lengua on a few tortillas.  The mix of cheese and tortilla and roasted bell peppers was delightful.  The flavors clashed in such a way that makes one feel like they are in the heart of Mexico City.  Because it is more of a dinner sized serving, it costs more than the taco with a price of around $11.
"Authentic Mexican! Originally from San Antonio, TX, I've found it tough to find excellent Mexican food in Minnesota. La Carreta nails it," said Brad Hallett on his Google review
A few other recommended items are Huaraches, Chilaquies con Cecina, Sopes and tortas.  "When we first opened, one of our least selling items were tortas," Flores said.  "But after a month in business, we sell the most of them."
Flores, who grew up in Maplewood, always knew Stillwater as a good city.  When he moved here, he decided to start a fully authentic Mexican restaurant.  He hit a few road bumps along the way, like how it was hard to open because it was so expensive.  But a little less than two months ago, he opened his restaurant and started serving the residents and travelers of the St. Croix valley.
"I started because I wanted to work for myself, not for anyone else," Flores said.
This place is a highly recommended place for anybody that likes to try something different and authentic.  Not only does the flavor of the food make authentic, but the atmosphere of the place adds to the authenticity.  The walls are decorated with sombreros and tissue art, which makes the place very inviting.  This is one of many amazing restaurants in the St. Croix Valley and going to eat there will be a memorable experience.
About the Contributor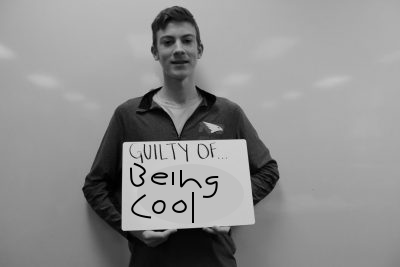 John Franklin, Copy Editor-in-Chief
Hello! My name is John Franklin, I am a senior and I am the head copy editor-in-chief for the Pony Express.  Other than working on the Pony Express, I...